News from Inside the Vatican
A publication of Urbi et Orbi Communications
Unitas: Come, Rebuild My Church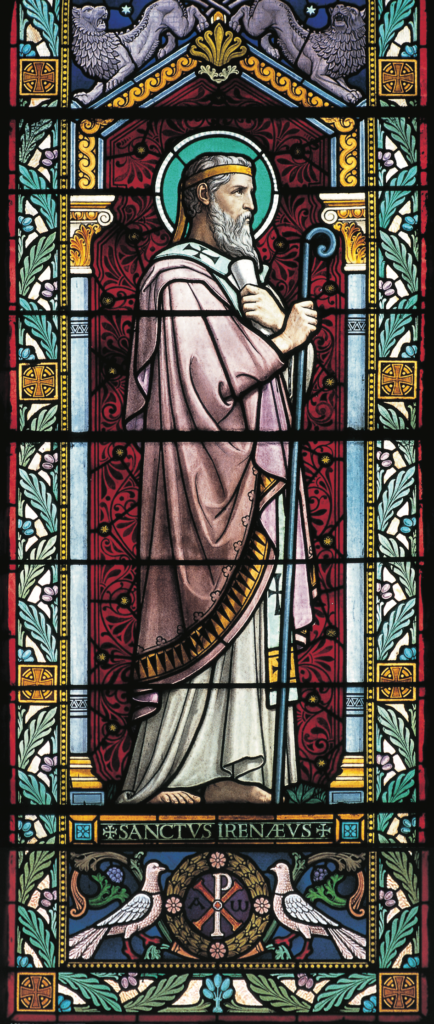 Dear Friends, 
Many years ago, in conversations with Pope John Paul II and Pope Benedict XVI, we were encouraged to work for the unity of Christians throughout the world, without any compromise of the truths of the faith. We accepted that task, and everything we have done, the travels, the writing, the speaking, since the early 1990s, has been motivated by a desire to carry out that mission — not only for unity between Catholics and Orthodox, but also for unity within our own Catholic Church. 
The past two years, marked by the coming of the COVID virus and global lockdowns, have been filled with challenges, setbacks, difficulties, but also with victories for the cause of freedom and truth due to spiritual and moral heroism. For those of us committed to the hope of the promise — that sorrowing mankind could be redeemed and given abundant life through the sacrifice of the Lord Jesus Christ — it has given space for reflection, for looking back upon "what we have done, and what we have left undone," and for looking forward to the future — at times with dismay and disquiet at the "brave new world" that seems to be coming into being, but mostly with the determination to continue our work of bringing the message of Christ, and of the Church, to our troubled world. 
During this period, we began a profound process of discernment of what our work is, and what it should be. After 18 months of reaching out to those within our universal Church as well as our Orthodox brothers and sisters, it became clear we must continue, and build upon the work of almost 30 years of Urbi et Orbi Communications and Inside the Vatican magazine. Unitas: Come, Rebuild My Church was launched on the Feast of St. Francis: October 4, 2021. You will read more about this initiative in the following pages. 
In our world today, we hear much talk about the "Great Reset," but as Christians we know that the only true "reset" comes through Christ, and that the transcendence of this fallen world cannot come through "transhumanism," but through His grace and resurrection. 
Come with us now inside the pages of this Communiqué, and see how we are working to "rebuild His Church." 
In Christ, 


Editor,
Inside the Vatican magazine
Founder and President,
Urbi et Orbi Communications 
Unitas: Come, Rebuild my Church
Urbi et Orbi Communications Launches a New Initiative for Unity
On October 3-5, 2021, at the San Damiano Spiritual Life Center in Virginia's Shenandoah Valley, we held a three-day retreat during which we launched our new initiative: Unitas: Come, Rebuild My Church. After more than a year of reflection and introspection, this meeting was a chance for us to reveal the three pillars of our work over the next 5 years, which will build on the almost 30 years of work of Urbi et Orbi Communications: 
To foster Unity of each soul with God we will establish, in 2022, a Unitas Center in the Washington, D.C. area, to be followed by other, similar centers in Europe. These will be spaces for prayer, liturgy, scholarship, and seeking God together, where, in the words of Pope Emeritus Benedict, "Christian life can assert itself in its own way." They will also be "focal points of faith," where we will host conferences and roundtable discussions to take on key issues within our Church, as well as concerts and other cultural events. 
To promote Unity within the Catholic Church, we will deepen our coverage of key issues in the Catholic Church, in Inside the Vatican magazine and other digital and print publications. Through our Shine the Light project, we will support objective research into and reporting on abuse and financial corruption in the Church, as well as highlighting heroic examples of holiness, charity, and joy. In 2022, we will be transitioning to hosting all of our online content on a private server, a complex process that will allow us to operate independently of large digital platforms that have increasingly turned towards censorship of dissenting voices. We will also be continuing our Symposia and Virtual Events, such as our Writer's Chats and Virtual Pilgrimages. In these, we feature inspiring personal reflections coupled with fascinating virtual tours, uniting our worldwide pilgrims and helping them draw closer to the Divine. 
To further Unity between Catholics and Orthodox we will continue the work of the Urbi et Orbi Foundation, established nine years ago to work for unity between Catholics and Orthodox. This work includes our support for Lebanese Christians, Maronite Catholic and Orthodox alike, through our Friends of Lebanon project, which brings these suffering people relief in the form of "short-term help," like food and water purifiers, and "long-term hope," like scholarships and practical assistance. We are coordinating with several Orthodox partners on this project. We also will continue sponsoring Scholarships and Exchange Programs between the Vatican and the Orthodox Churches, as we have for many years, and other cultural and spiritual exchanges, such as concerts of sacred music. We will begin to hold meetings of the Women's Council of the Heart, an international consortium of Catholic and Orthodox women. Finally, we will continue translating and publishing books by leading Catholic and Orthodox authors. In preparation for expanding our work with Unitas, we have established a parallel international non-profit organization in Switzerland to facilitate the implementation of our projects worldwide. This, coupled with our move to a new private server to host our digital content, creates a solid base for our work in a world that is unpredictable and constantly changing. 
We have met with Pope Francis and Pope Emeritus Benedict multiple times and discussed this work with them. We discussed working for unity on multiple occasions with St. John Paul II as well. All of these popes have recognized the importance of unity, and of an organization like Urbi et Orbi Communications, which will continue working towards unity without compromising our deep Catholic faith. 
Left, Robert Moynihan with Gen. and Mrs. John Wakelin; right, Deborah Tomlinson and Craig Richardson
Unitas Luncheon and Retreat 
The launch event was a success on both a spiritual and an interpersonal level. All who attended brought unique perspectives, and all were grateful to be there for this launch and wanted to support the continuation of this vital work. On the first night, after the arrival of our guests, we had a Mass and dinner followed by a reading of the Transitus of St. Francis (thanks to Dr. Rodney Allen for the inspiration!). The Feast of St. Francis fell on the second day of the retreat — an auspicious sign as Francis was the one whom God told to "come and rebuild" the Church of San Damiano in Assisi, which was "falling down." The Transitus, a beautiful prayer service read for us by three Franciscan Tertiaries who attended the retreat, depicts the joyful final hours of the saint's life as he goes to meet "Sister Death." 
Left, Unitas Retreat participants at the San Damiano Retreat Center; right, at Rappahannock Cellars winery with founder John Delmare
After a long and fruitful evening of conversations, we held our Unitas luncheon after Mass on the second day. The luncheon was highlighted by a talk from Dr. Robert Moynihan and testimonies from several of our long-time supporters and collaborators. Following the luncheon, we enjoyed a wine tasting at Rappahannock Cellars, a winery owned and operated by a local Catholic family, whose owner gave us a beautiful glimpse into his personal journey of faith. 
Left, Dr. Tim O'Donnell, Christendom College president, leads a tour of Christ the King Chapel, under construction; right, retreatants relax on our porch
The final day began with Mass and then a visit to Christendom College where the president, Dr. Timothy O'Donnell, spoke about the Kingship of Christ as he led a tour of their newly-built Gothic chapel, which is nearing completion. Contemplating this extraordinary monument to faith was the perfect way to wrap up three days of encounters, testimonies, and, above all, unity. 
In the same spirit, with Francis as our model, we are excited to begin this new journey of Unitas: Come, Rebuild My Church in 2022. We would love for you to join us!
Reflection 
St. Charbel, a Saint of Unity

CHARBEL MAKHLOUF (1828-1898), a Lebanese monk, hermit, miracle-worker and mystic, is one of the most popular saints of the East, and the first Eastern saint canonized by the Roman Catholic Church. His wisdom and intense love of God were the fruits of a life of prayer, penance and deep silence. 
The holy hermit is also revered widely by the Orthodox; in Russia alone, thousands have reported healings due to his intercession. 
This "Saint of Unity" is beloved of not only Catholics and Orthodox but also Druse and Muslims. In fact, around 10% of the many miracles attributed to him are among the unbaptized. 
"St. Charbel has no geographic or confessional limits. Nothing is impossible for [his intercession] and when people ask [for something], he answers," said Fr. Louis Matar, coordinator of the Shrine of St. Charbel in Annaya, Lebanon. 
"Every Person is a Torch of Light" 
Words of Encouragement From St. Charbel
Every person is a torch of light; our Lord created him to illumine the world. Every person is a lamp made by our Lord to shine and give light. Whoever gets a lamp, receives it to illuminate the darkness. The lamp was made to illumine the darkness. But these lamps are preoccupied with their outer frame: they are coloring their lampshades, painting them, decorating them and embellishing them. These shades that our Lord had made thin and transparent to protect the light, have become thick and hard, and they are blocking the light, and so the world has become immersed in darkness. 
These lamps that our Lord had made to carry the light and illumine the world, have become works of art that are decorated, embellished and colored but unable to give light. What is the use of a lamp that cannot light the dark? A lamp cannot be seen in darkness unless it lights up. No matter how beautiful a lamp is, its light is more beautiful than it. The world is drowning in darkness and this while you are the light of the world. Your glass should regain its thinness and transparency so that you may light up the world, and achieve the objective for which God has created you. 
God made every creature to fulfill the purpose of its existence. Observe the creatures of this earth; each one is performing its duty with utmost precision and integrity, and no creature is miserable. The most miserable creature on the face of the earth is happier than the sinner. At the day of reckoning, the sinner will not so much worry about the harsh reckoning as much as he will feel ashamed before the greatness of God's love, that love which created the universe and gave life. Love is the only treasure that you amass in this world, and which remains with you through to the next world. 
All your treasures, money, glories and achievements that you think you have owned in this world and believe are yours, will remain in this world; even your own bones are not yours. Only love will go with you to the next world, and whoever gets to stand before the Lord devoid of love will die of shame, and that will be the moment of his real death, not when he departed from this world. 
Man dies if he does not turn into love, for God is love, and only love is eternal. Let love reign over your hearts and humility guide your minds. Pray and repent. Pray to Jesus Christ and He will hear you; open your hearts to Him, He will enter them and peace will come into them. But pray with all your heart. Do not mumble words that come from your lips while your hearts are with another lord. Our Lord knows what is in your hearts and He wants your hearts. 
Do not tire yourselves looking for the truth outside of Christ. There is no truth outside of Christ. Christ is the truth, and when you know Christ you will know the truth and become free; and Christ wants you free. Do not be afraid, be strong and be sure and confident that Christ has defeated the world.
News 
Unity Within the Catholic Church
Inside the Vatican Conducts International Liturgy Survey
Urbi et Orbi Communications' Inside the Vatican magazine is now conducting a survey of worldwide Catholics on liturgies they attend and their availability, including the Traditional Latin Mass (TLM), in their areas. 
Since the motu proprio Traditionis Custodes suppressing the TLM was issued by Pope Francis in July of 2021, bishops' reactions have ranged from closing down TLM liturgies to retaining the status quo. Our survey is aimed at clarifying the situation, including liturgical data from dioceses themselves. 
The resulting information will be aggregated, interpreted and presented in an upcoming issue of Inside the Vatican magazine, as well as in a "white paper" on the state of the liturgy. The survey can be accessed at https://insidethevatican.com/liturgy-survey/, and we invite every Catholic to take a few minutes to answer the survey questions. 
Liturgy Authority Peter Kwasniewski, Anglican Bishop Convert Gavin Ashenden on Writer's Chat
Peter Kwasniewski, author of the new From Benedict's Peace to Francis' War doesn't often pull punches. He loves the riches of the Traditional Mass, and defends the right of the faithful to worship in this rite. He joins our Writer's Chat interview on Zoom on January 21 at 1:00 EST. 
Our Writer's Chat guest in February will be Gavin Ashenden, a former Anglican Archbishop and Honorary Chaplain to Queen Elizabeth of England, now a Catholic convert and layman. After a distinguished academic and clerical career, he was appointed Chaplain to the Queen in 2008; he resigned in 2017. In December 2019, Dr. Ashenden was received into the Catholic Church by the Bishop of Shrewsbury. 
Register at InsidetheVatican.com/WritersChat to join us for Writer's Chats with Peter Kwasniewski on January 21 and with Dr. Gavin Ashenden on February 18, both at 1:00 pm EST. 
Unity With the Orthodox
Molitva, Russian Translation of Pope Francis' Book Preghiera, Funded by Donation From Urbi Et Orbi Communications 
Metropolitan Hilarion of Volokolamsk, President of the Department for External Church Relations of the Moscow Patriarchate of the Russian Orthodox Church, was received in a private audience with Pope Francis on October 2, 2021, at the Vatican. 
At the end of the meeting, he presented Francis with a gift of the Russian translation of the Holy Father's 2019 book La preghiera ("Prayer"), entitled Moltiva, with a preface by Russian Patriarch Kirill. 
This translation was supported by a grant from Urbi et Orbi Communications, acknowledged on the book's title page. We will be funding more such translations in 2022 as part of our Unitas project. 
Commenting in a Vatican News interview, Metropolitan Hilarion said, "The experience of prayer is something that unites all Christians. And the lessons that Pope Francis imparts to his flock are of value to Russian readers." 
Ecumenical Patriarch Bartholomew Visits the U.S. 
During an October visit to the U.S., His All-Holiness Bartholomew, Archbishop of Constantinople and New Rome, met with U.S. President Joseph Biden and other political leaders, followed by an Ecumenical Reception and a visit to the Bible Museum in Washington, D.C. to bless the Permanent Exhibition on Orthodox Christian Cultural Heritage. In remarks made during his visit, he said the 21st century should become "the century of the restoration of unity."
Profiles
People: Our Most Valuable Asset
Tony Assaf
A proud son of Lebanon, Tony first came to Rome as a young man studying in the Maronite Catholic seminary. Several years after leaving the seminary, he met a young American woman who was working for Inside the Vatican magazine, who later became his wife. In subsequent years, Tony would collaborate with Inside the Vatican as a writer and as a guide on our pilgrimages in Italy. 
Following the catastrophic explosion in the Port of Beirut on August 4, 2020, Tony urged Urbi et Orbi Communications to get involved with raising funds for people who had lost their homes and family members. Through collaboration with Tony and his brother, Georges, more than $24,000 was sent directly to affected families in Lebanon in 2020 and the first half of 2021. At the launch event for "Unitas: Come, Rebuild My Church" in October 2021, Tony spoke movingly about the effect of this project on families in Lebanon. "This is one of the only projects going directly to help people on the ground," he said. 
Tony is an expert on all things Roman and he is excited for pilgrimage travel to begin again in Italy and in Lebanon as we turn the page to 2022.
Aya Naimeh 
Urbi et Orbi Communications began working with Aya in 2020, when we were seeking a way to aid people who had been affected by the Beirut Port explosion. A native of Beirut and an Orthodox Christian, Aya has worked for many years in her local community through an organization she founded to help students pursue high school and university educations. 
After the blast, Aya went into the streets with other volunteers and began handing out food and water to people who had lost their homes. She soon began attending our monthly online "Friends of Lebanon" meetings, where she spoke eloquently about the massive challenges the people of the country — which is one of the last in the Middle East with a significant Christian population — were facing. 
Though Lebanon is struggling with enormous challenges, Aya has stayed steadfast in her commitment to helping the Lebanese people. "We have a big sense of community in Lebanon," she told us. "Here, it's normal for people to live for years with their parents and grandparents under one roof. People don't want to leave — they're happy to live and work alongside their loved ones. They leave because they are forced to, after they have exhausted any possibility of supporting their family while staying in Lebanon. If there were a way to support their families, they would stay, regardless of the circumstances."
Digital Platforms 
Urbi et Orbi Communications' Digital Platforms
Bringing the "Heart of the Church" to a global audience
Virtual pilgrimages, roundtable discussions, Vatican news and commentary and spiritual reflection are all just a click away with Urbi et Orbi Communications' digital platforms on the internet. 
Virtually anyone, anywhere can access our three websites – UrbietOrbiCommunications.com; InsideTheVatican.com; and InsideTheVaticanPilgrimages.com. They each have a different focus but all three are chock-full of opportunities for you to grow in your faith, your knowledge and your experience of the Church's great pilgrimage destinations, its saints and its scholars and its present-day mission. 
We post our original video content – virtual pilgrimages, talks, interviews and events – on our YouTube channels: Urbi et Orbi Communications and Inside the Vatican Pilgrimages. Visit our channels and be sure to subscribe so you don't miss any of our great content.
We will be traveling to Quito, Ecuador at the beginning of 2022 to visit the shrine of Our Lady of Good Success, and you will be able to follow our journey through videos posted on these channels. 
You can find Urbi et Orbi Communications, Inside the Vatican magazine, Inside the Vatican Pilgrimages and Robert Moynihan on Facebook, Twitter and Instagram too! 
Receive Inside the Vatican founder and editor-in-chief Robert Moynihan's widely-read and highly-respected email bulletin, The Moynihan Letters. Visit InsidetheVatican.com to subscribe. 
Did you know that you can also read Inside the Vatican on your digital device? Each issue of Inside the Vatican magazine is available to subscribers in digital form online. Visit Issuu.com/InsideTheVaticanMagazine. 
We all belong to the visible Body of Christ on earth, the Catholic Church. Urbi et Orbi Communications is committed to keeping us all connected!
Save the Date 
Urbi Et Orbi Communications will hold the inaugural international dinner for
Unitas: Come, Rebuild My Church on October 4, 2022, in beautiful Washington, D.C.
Join us for an inspiring and revitalizing evening and learn how you can be part of our new
Unitas initiative, working to bring unity to the Catholic Church,
between Catholics and the Orthodox, and between each soul and God. 
CALL US at +1.202.536.4555, email us at [email protected],
or go to https://UrbiEtOrbiCommunications.com/unitas-come-rebuild-my-church/
for more information or to reserve a place at this historic dinner! 
Facebook Comments