Bios and images of Journalists and Contributors to the Inside the Vatican magazine
GIUSEPPE SABATELLI
GIUSEPPE SABATELLI – Graphic Designer. Giuseppe Sabatelli, a native of Sicily, has been the talent behind the quality layout and graphic design of the magazine since its inception in 1993. With his degrees in both architecture and journalism, he turned both fields of expertise to the construction of the distinct and poetical style that has become the signature of Inside the Vatican magazine. Mr. Sabatelli worked 12 years as  graphic designer for 30 Days Magazine before joining Robert Moynihan in establishing Inside the Vatican magazine, in 1993.
GRZEGORZ GALAZKA
GRZEGORZ GALAZKA – Photographer. Grzegorz Galazka is a professional photographer. Born in Poland on July 4, 1959, he lives and works in Rome. Since 1985 he had followed Saint Pope John Paul II on almost all his trips. He helped found Inside the Vatican magazine, and took it to a new level due to his close relationship with John Paul II. Grzegorz is often seen at Vatican events snapping some of the most beautiful and famous photos from behind the scenes. He has conceived, co-planned and photo-illustrated more than 100 books, published in various countries around the world.
CHRISTINA DEARDURFF
CHRISTINA DEARDURFF – Editorial Assistant. Christina Andres Deardurff was educated at Thomas Aquinas College in Santa Paula, California and worked in journalism and public relations before marrying fellow Aquinas alum Richard Deardurff and raising and homeschooling ten children. She was an editor and contributor to the Catholic journal Child and Family Review and has been involved, with her husband, in promoting Catholic Montessori education and care for the mentally handicapped, particularly those with Down Syndrome.
WILLIAM DOINO, JR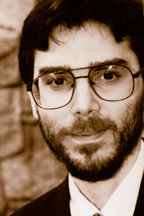 WILLIAM DOINO, JR. – Associate Editor. William Doino Jr, a long-time contributing editor of Inside the Vatican magazine, is a researcher and writer specializing in religion, history and culture. In addition to writing for ITV, Doino is an online columnist for First Things magazine.
Internationally recognized for his work on Pope Pius XII and the Holocaust, Doino is the lead contributor to the anthology The Pius War: Responses to the Critics of Pius XII, which contains his 80,000 word annotated bibliography on the wartime pontiff. He has also spoken extensively on the subject, and been a guest on many radio and television programs. In 2008, he addressed a major conference on Pius XII in Rome, and in 2012, defended Pius XII in an "Intelligence Squared" debate in London.
Doino's work has been cited in the L'Osservatore Romano and the New York Times, and he has written articles and reviews for The Times of London online, The New York Daily News, National Review, The Weekly Standard, America magazine and Crisis.
Mr. Doino recently served as a historical advisor to My Battle Against Hitler, the memoirs of Dietrich von Hildebrand, the famous anti-Nazi Catholic philosopher; and is currently researching a book about the Catholic Church since the Second Vatican Council.
LUCY GORDAN
LUCY GORDAN – Cultural Editor. A former editor at the American Academy in Rome (1970-1980) and consultant for the United Nations Food and Agriculture Organization (1981-1986), Lucy Gordan has been a member of Associazione della Stampa Estera in Italia (Foreign Press Association) since 1988, a non-resident member of the National Press Club in Washington D.C. since 1990, and a member of the Overseas Press Club of America since 2011. She is also a member of IFW&TWA (International Food, Wine, and Travel Writers Association). In 2006 she won the Heidelberg Club International Mark Twain Travel Journalism Award. In June 2011 the Croatian National Tourist Organization awarded her in the city of Osijek, Slavonia, the "Ztalana Penkala" or "Golden Pen" top journalistic award for the best article about Croatia published in the United States during 2010. Hers, Egypt in Zagreb, published in KMT: a modern journal on ancient Egypt, was a profile of the ancient Egyptian collection in Zagreb's Archeological Museum. She is Culture Editor of Inside the Vatican, Rome's Bureau Chief of Epicurean-Traveler.com, and a regular contributor to German Life, KMT: a modern journal of ancient Egypt, and La Madia, an Italian eno-gastromonic and travel monthly. Her website.
MARIA PIA CARRIQUIRY GOMEZ
MARIA PIA CARRIQUIRY GOMEZ – Contributing Editor
GIUSEPPE RUSCONI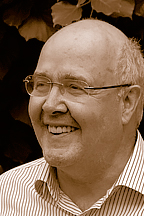 GIUSEPPE RUSCONI – Contributing Editor. Giuseppe Rusconi, was born to an ancient family of Bellinzona on May 3, 1949, in Ticino, Switzerland. He is married with two children and graduated with honors at the Catholic University of Milan with a degree in Modern History. He taught Italian literature and history for eighteen years, ten of which at Liceo Swiss Rome.
Parliamentary a reporter for the newspaper in Bern Switzerland's Italian 'Corriere del Ticino' from 1988 to the end of 1995, Rusconi returned to Rome to research in the Vatican Archives on ecclesiastical Ticino in Rome in the eighteenth century, then, later, was published at the Publisher Dadò Locarno.
From 1998 to 2011 Giuseppe was the Public Relations Officer of the Economic Group RE. He also created the cardinal heading 'Rossoporpora', an in depth magazine for the Catholic world "Adviser RE '. This magazine became well known among the Catholic hierarchy for the numerous interviews with cardinals, bishops and other non-church personalities. Rusconi was the Director of the magazine until its closing for economic reasons in the fall of 2011.
'Rossoporpora' in 2012 was later hosted by the weekly 'Time', and in mid-February 2013, Rusconi created www.rossoporpora.org as his blog, which is widely read in Vatican and diplomatic circles. During this time Rusconi also published his book "Commitment – How the Church accompanies Italian society in everyday life": numerous reviews, interviews, presentations related to the book can be found on www.rossoporpora.org
Giuseppe Rusconi is accredited at the Vatican press and at the Foreign Press Association in Italy. Rusconi currentlyworks from Rome in particular with the 'People's Daily' (Italian Catholic newspaper of Switzerland) and is contributing editor of the Catholic monthly US 'Inside the Vatican in which his interviews with personalities on subjects related to the Catholic world appear in English. Rusconi focus on topics especially related to the Vatican, the universal Church, the Italian Church, the Swiss Church, Italian politics, foreign policy issues and anthropological issues. Rusconi also occasionally collaborates with other media in different countries, and is a member of the Honorary Committee of the Spanish Foundation "Via Cantorum", which is based in Santo Domingo de la Calzada on the road to Santiago de Compostela.
ANNA ARTYMIAK
CAROL GLATZ
ANDREA GAGLIARDUCCI
CINDY WOODEN
WLODZIMIERZ REDZIOCH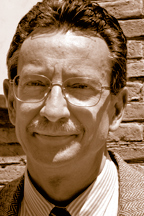 WLODZIMIERZ REDZIOCH -Włodzimierz Redzioch was born September 1, 1951 in Częstochowa,Poland. A graduate in engineering from the Polytechnic of Częstochowa, Redzioch continued his studies at the University of Warsaw, and at the Institute of African Studies (two-year postgraduate studies).
After the election of the Card. Karol Wojtyla to Pope, Włodzimierz left his professional work and moved to Rome to work at the Center for Polish Pilgrims in Rome, and at the Administration of L'Osservatore Romano since 1981.
Włodzimierz Redzioch is the author of several books on the Vatican:
– The Tomb of St. Peter (Calvarianum Publishing House, 1989)
– The gardens of the Vatican and Castel Gandolfo"(the Sport Turystyka, 1990)
– The Basilica of San Pietro (Pallotinum II, 1991)
– The Apostolic Palace (Pallotyński Misyjny Sekretariat, 1993 r.).
He is also the author of guidebooks for Marian shrines:
– "Lourdes" with the introduction of the card. Andrzej Maria Deskur (Pallotinum II, 1992)
– Fatima and surroundings with the introduction of the card. Andrzej Maria Deskur (Pallotinum II, 1993)
In Poland, Włodzimierz has been a major promoter of the pilgrimage to Santiago de Compostela. He is the author of the guidebook: Santiago de Compostela – the pilgrimage to the tomb of St. James (Pallotyński Misyjny Sekretariat, 1997 r.) And the album: The pilgrimage. Santiago de Compostela (Publishing House Biały Kruk, 1999).
Redzioch is the co-author of the book on the day of prayer in Assisi, Assisi. Meeting of world religions (Calvarianum, 1990) and Grzegorz Gałązka's album Cardinals of the Third Millennium (Libreria Editrice Vaticana, 1996).
Since 1995 Włodzimierz Redzioch has collaborated with the most popular Polish Catholic weekly Niedziela, with the monthly American Catholic-inspired Inside the Vatican magazine, and the news agency Zenit.
On 14 July 2006 Pope Benedict XVI awarded him the title of Commander of the Equestrian Order of St. Sylvester Pope.
ALBERTO CAROSA
ALBERTO CAROSA – Alberto Carosa is a Catholic free-lance journalist who writes from Rome. Besides being regular contributor for Inside the Vatican magazine, he is correspondent for the wire news service Catholic World News and the quarterly magazine of the London-based Latin Mass Society, Mass of Ages. His articles have also appeared in other Catholic periodicals and publications, including Osservatore Romano, Catholic World Report and The Wanderer.
VIKTORIA SOMOGYI
VIKTORIA SOMOGYI – A Hungarian journalist and economist living in Rome, Italy, Viktoria Somogyi is the Editor for the Hungarian Program of Vatican Radio. Viktoria has been free-lancing as Vatican/Rome correspondent for several publications, weekly magazines, radios in Hungary, online news agencies in Italy and writes for an American Catholic monthly. Somogyi also established and led the Hungarian edition of H2onews, multimedia news service (now Aleteia) in Rome.
Apart from journalism, Somogyi has been in contact and collaborating with various European and American think tanks for Hungary, and has organized a conference for one of them in Budapest. For years she has been visiting, interviewing and doing research on Hungarian communities in the US.
Viktoria received her BA in English and Hungarian Literature and Linguistics in Budapest, Hungary and at the University of Reading, England. She later got a MA in Educational Administration, and received a degree in Economics. In Rome, Italy she attended the University "La Sapienza" where she studied International Relations.
World Correspondents
ANDREW RABEL – Australian Correspondent
FATHER VINCENT TWOMEY – Ireland Correspondent