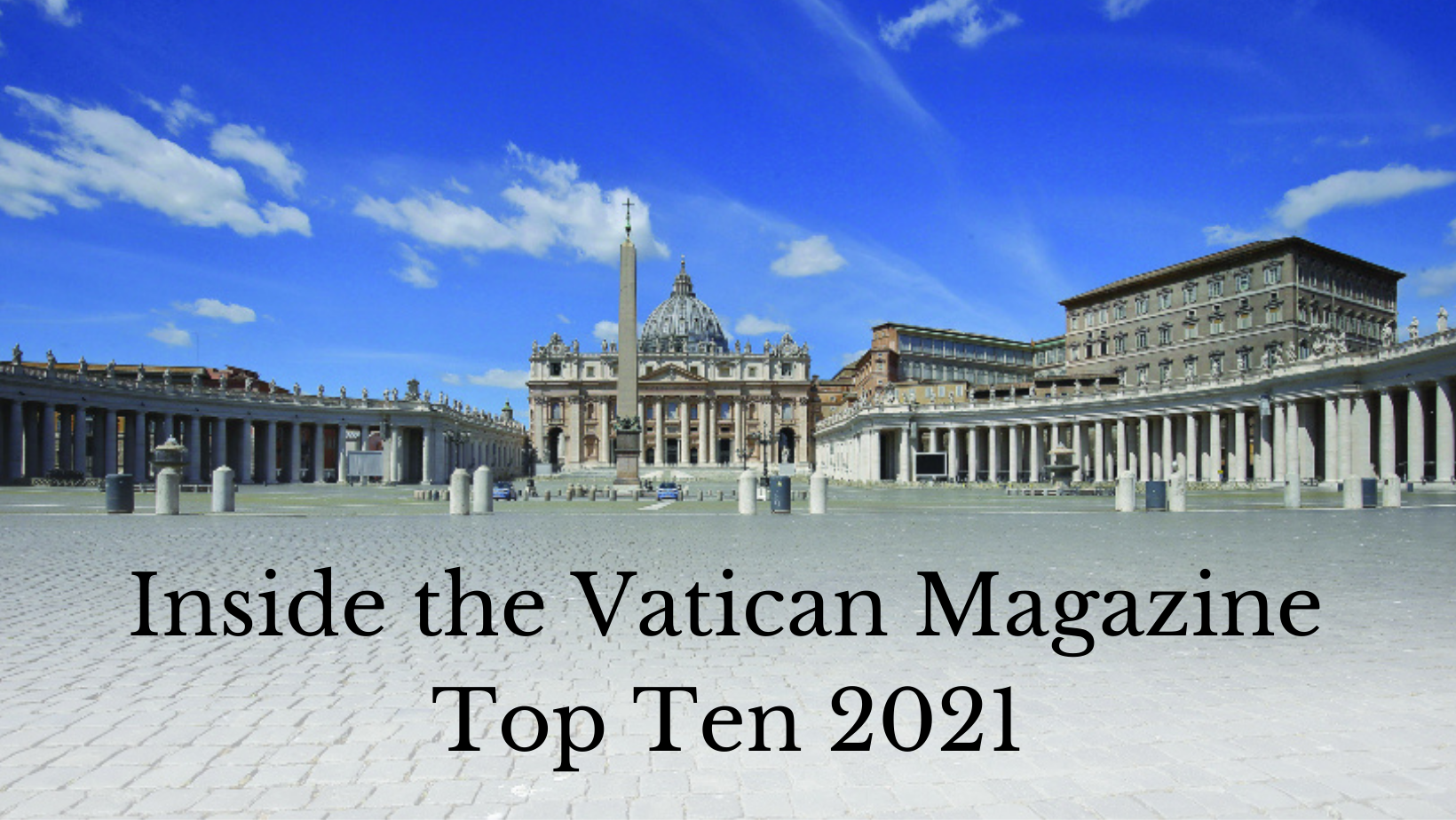 The world can be a dark place,
yet these are people who refuse
to let the darkness prevail
    It's been two years since Covid first came to international attention, and countless aspects of life have never been the same since. Yet, one thing that has remained constant is the determination of individuals to follow the Spirit's call to transcend their own comfort, their own desires, their own interests, and brave sometimes severe difficulties in service to their brothers and sisters in the human family.
    It is the call echoed by Pope Francis: "The gift of the Holy Spirit has been bestowed in abundance so that we may live lives of genuine faith and active charity."
    "Go out," he says, "…become the Word in body as well as in spirit."
    And so we highlight here 10 people — admittedly, just a tiny few among the many, many faithful and selfless souls around the world — to underscore not only the need and the challenge of following the Gospel command to "love your neighbor," but also to hold them up as a beacon of encouragement. We are all called to live lives of service and we all find it daunting at times; but the Lord sustains us and gives us hope.
    These are men and women who bring us some of that hope. The world can be a dark place, yet these are people who refuse to let the darkness prevail. They are Inside the Vatican's Top Ten of 2021.
    

Cardinal Bechara Boutros Raï
    

Pulling Lebanon from the brink of disaster
    An 80-year-old cardinal fights for his country
    On the July 18, 2021 feast of St. Charbel, a 19th-century monk and mystic dear to the Lebanese, the Patriarch of the Maronite Catholic Church, centered in Lebanon, entrusted his suffering country to the beloved saint.
    "St. Charbel will not let Lebanon collapse," said Cardinal Bechara Boutros al-Rahi (Latinized as Raï), 80, asking the saint's intercession for "the miracle of our salvation from total ruin."
    At that moment, it looked to all the world like there was no one else to appeal to but the powers of Heaven. The country had been without a fully functioning government for almost a year. Already in the throes of skyrocketing unemployment, inflation and a hemorrhage of young talent from the country, a massively destructive August 2020 explosion at its port in Beirut left the country on the brink of collapse.
    In the wake of the blast, key government officials resigned and left a void in leadership. The unemployment, lack of infrastructure, and governmental chaos continued to lead to increasing poverty and hunger.
    It has fallen in large part to the Church, in this unique Arab country with a third of its citizens Christians, to somehow help steer Lebanon out of looming disaster. Lebanon's approximately equal populations of Christians, Sunni Muslims and Shiite Muslims have historically lived together in what Pope John Paul II once called "a message of freedom and example of pluralism for East and West." But now, even that social tolerance is threatened.
    And Cardinal Raï, though not a young man, has taken up the challenge. As Patriarch of the Maronite Church since 2011 (Pope Benedict made him a cardinal in 2012), he has continually spoken out for the suffering, exhausted Lebanese and relentlessly admonished the country's politicians, whom he said were not even moving "to solve simple daily issues such as waste removal, electricity, food, and medicine."
    He referred to them as "pawns on the chessboard of the Middle East and of the great powers," and urged them to resolve their differences and act.
    Finally on September 10, 2021, a new government headed by Najib Mikati, the country's richest man and a past prime minister, was formed — 13 months after the resignation of former Prime Minister Hassan Diab.
    Cardinal Raï has maintained throughout that to pave the way for a lasting solution, Lebanon must declare and pursue a policy of "active neutrality" in international matters.
    Such a policy would help protect the country in the international tug-of-war between the West, Israel, Syria, Saudi Arabia and Turkey, among others.
    "Lebanon's neutrality is the guarantee of its unity and its historical position, especially in this phase full of geographic and constitutional changes. It is its strength and guarantee of its stability," Cardinal Raï wrote on the website of the Maronite Patriarchate in 2020.
    Cardinal Raï argued that a commitment to neutrality would enhance Lebanon's economic recovery by creating an environment that is stable and secure, which he said would lead to economic confidence, investment, and tourism in Lebanon — a return to its place as "Switzerland of the Middle East," as it was once called.
    A component of neutrality is the restoration of Lebanon's territorial and economic sovereignty and the sealing of its borders to block smuggling routes for guns, human trafficking and illegal immigration.
    "A neutral Lebanon is able to contribute to the stability of the region as well, defend the rights of the Arab peoples and the cause of peace, and play a role in weaving healthy and secure relations between the countries of the Middle East and Europe, by virtue of its location on the shore of the Mediterranean," he said.
    In February of 2021, thousands of Lebanese rallied at Bkerke, the seat of the Maronite Catholic Church north of Beirut. Opening with Lebanon's national anthem, followed by a Marian hymn, "Under Your Protection, We Take Refuge, O Mary" (in Arabic), Cardinal Raï, speaking from a window of the patriarchate, greeted the crowd, "Long live Lebanon, united and unified, actively and positively neutral, sovereign and independent, free and strong, advocating coexistence and tolerance."

Facebook Comments