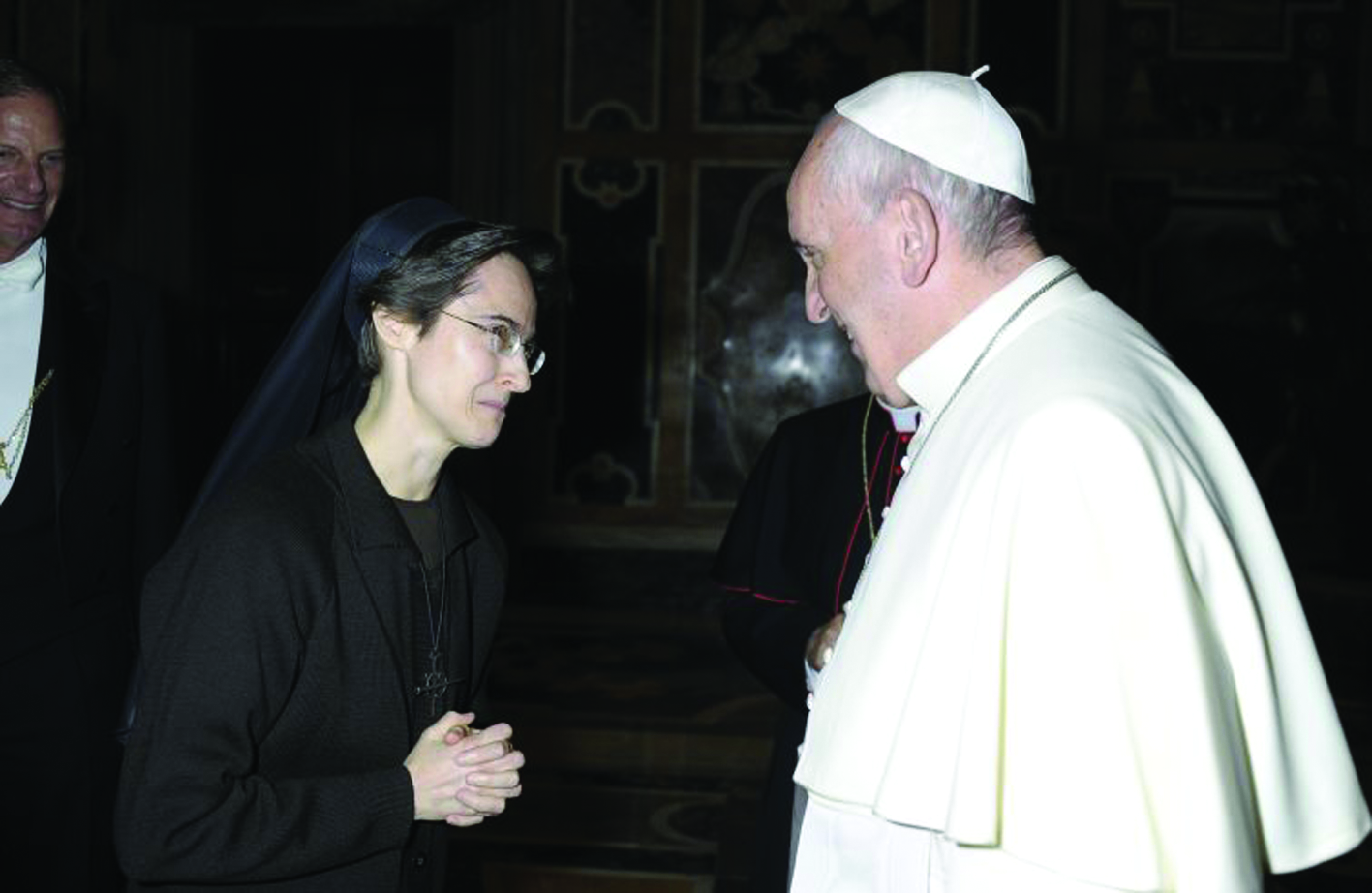 Pope Francis on November 4 appointed Franciscan Sister Raffaella Petrini to the second-ranking position in the government of the Vatican City State.
Petrini is the first woman and non-clergy member to be secretary general of the Vatican's governorate.
The appointment makes her one of the highest-ranking women at the Vatican, alongside Sister Alessandra Smerilli, "ad interim" secretary of the Dicastery for Promoting Integral Human Development, and Sister Natalie Becquart, an under-secretary of the Synod of Bishops.
Petrini replaced Bishop Fernando Vérgez Alzaga, who was promoted to president, effective October 1. (CNA)
Facebook Comments