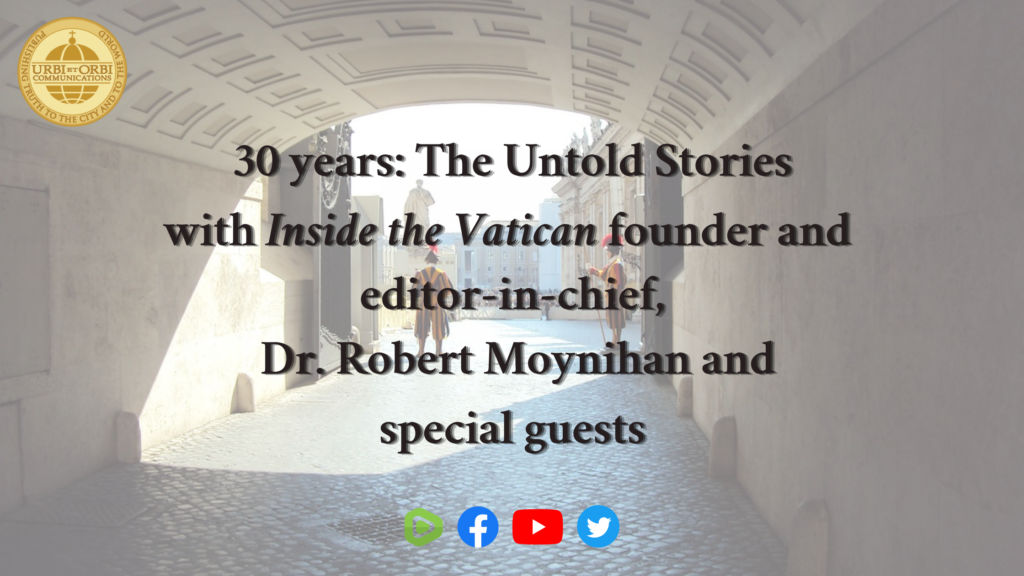 Urbi et Orbi Communications, the publisher of Inside the Vatican magazine, is celebrating 30 years in 2023.
    

Since our founding in 1993, many stories have not been told. 
    Join Dr. Moynihan and special guests in this live video series, streaming on your favorite platform.
    You will hear stories behind the pages of Inside the Vatican magazine, interviews with prominent Catholic figures, and answers to questions that you may not have thought to ask.
    Dr. Moynihan has sat down with Father Charles Murr for three live videos this month which you can find linked below.
    Be sure to subscribe so you do not miss the next live video.
    You can also submit a question by clicking the button below. Your question may be answered in an upcoming live video.
    Click the buttons below to follow on Social Media to ensure you don't miss another livestream! Videos will be available on the platforms after the live video for later viewing.
Facebook Comments