Description
You may renew by giving your name and address, without providing your Customer ID. So feel free to do so. (Having the Customer ID is simply a help to us, as our database from its origin in 1993 issued a new Customer ID to "tag" every new subscriber.) Your Customer ID is found on the Inside the Vatican magazine label (SEE EXAMPLE BELOW). If you have this number and are renewing, simply type this Customer ID into the "notes" box at checkout. Again: if you do not have this ID, don't worry, go ahead and renew anyway. EVEN WITHOUT YOUR CUSTOMER ID, YOUR RENEWAL ORDER WILL STILL BE PROCESSED. Choose 1, 2 or 3 years above to continue your order.  Note for subscribers from outside of the USA: There is a $25/yr supplemental shipping charge for all international orders which is applied automatically at check-out.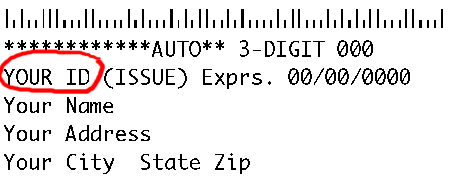 Learn about Rome, the Vatican, and the Pope. Stay current on Church issues and how they effect your life of faith, hope, and charity.
Inside The Vatican (ISSN 1068-8579) is a Catholic news magazine, published bimonthly, 6 issues a year, with occasional special supplements.