The "Poor Man of Assisi" can help us fix our gaze upon the Crucified One
By ITV staff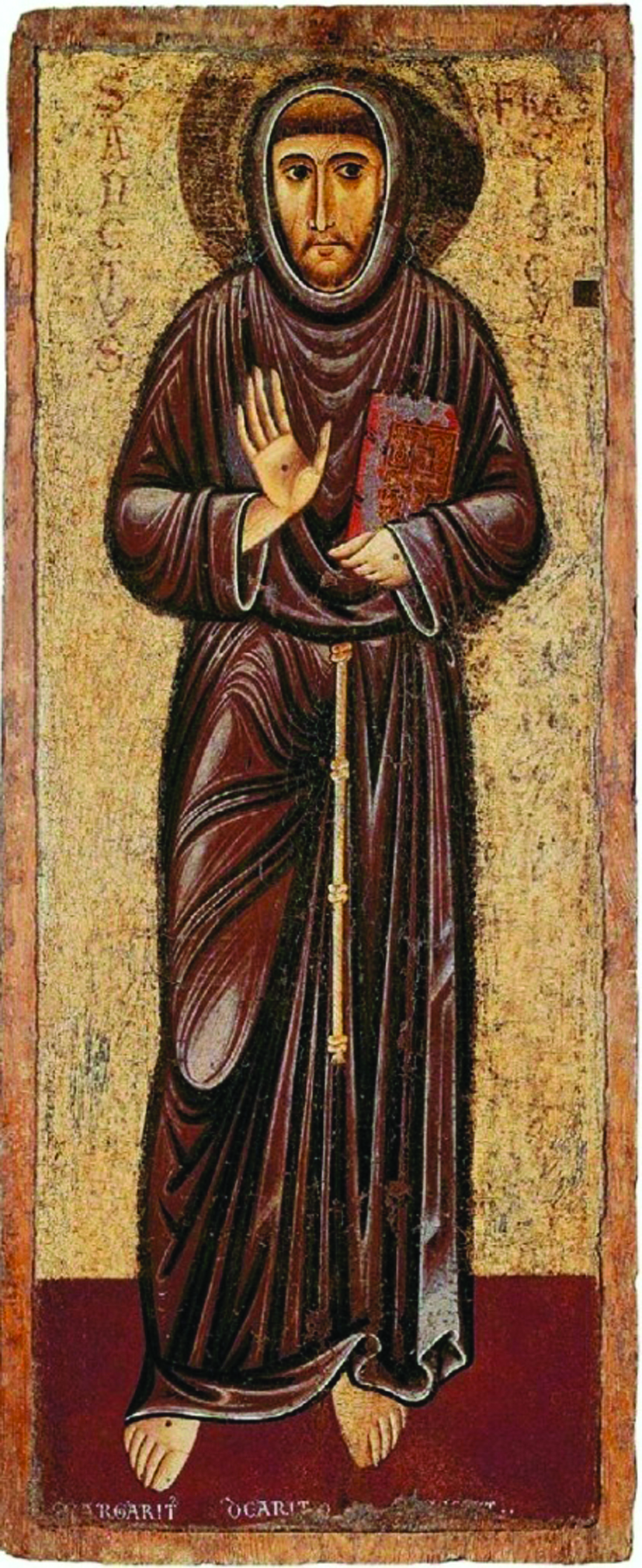 St. Francis of Assisi is one of the most well-known of Catholic saints, founder of one of the largest and oldest religious orders in the world, a figure immediately recognizable in his brown robes and tonsured head, even among non-Catholics. Yet, do we know him as well as we should?
Francis lived 700 years ago, and yet his influence continues to be felt throughout the global Church today; even our current Pope took his name to honor the saint, and express his desire to imitate him, his poverty and humility, in his papacy.
Francis of Assisi was a rich boy who voluntarily became a poor man — Il Poverello— leaving behind the luxuries and the pleasures of the world in order to serve his Lord. It was that Lord who looked lovingly upon Francis as the poor man of Assisi gazed up at the crucifix, and He said to him, "Francis, come, rebuild my Church."
From that moment on, Francis never averted his inward gaze from the Crucified One. He cared for animals and children, yes, but also the poor and the ignorant and the suffering of every age and class – and encouraged a band of brothers, and later sisters, to join him — all in the name of his beloved Jesus.
Christ tells us that we must give up all that is more important to us than Him, take up our cross and follow Him. But how did Francis manage to do this so completely, so beautifully, so lovingly?
Come to Assisi and find out for yourself: walk the paths trodden by St. Francis and his spiritual companion, St. Clare, immerse yourself in Holy Mass in the Basilica of St. Francis, hear words of inspiration from the Franciscan Friars there who today live the same charism that St. Francis himself lived 800 years ago.
You will encounter not only the stones that make up the churches and shrines we visit, but also those "living stones" who are the souls we will meet along our pilgrim way.
We will encounter these living stones not only in Assisi, but also in Rome, the center of the Church Jesus founded upon "the Rock"; Norcia, where a new Benedictine monastery flourishes despite centuries of persecution, neglect and natural disaster; Lanciano, where a Eucharistic Miracle 13 centuries old is on display for all to see; and Manoppello, where a face — some say it is the Face of Christ — is literally revealed to our eyes, in all its mysterious beauty, on an ancient cloth.
How can we learn to imitate St. Francis in our personal quest to come closer to Our Lord? Join us, and perhaps you will find some answers to this question, answers that will lift up your own spirit and help you to focus your own gaze more clearly on the adorable Face of Christ.
Come with us as we journey toward the Face of Christ.
Facebook Comments