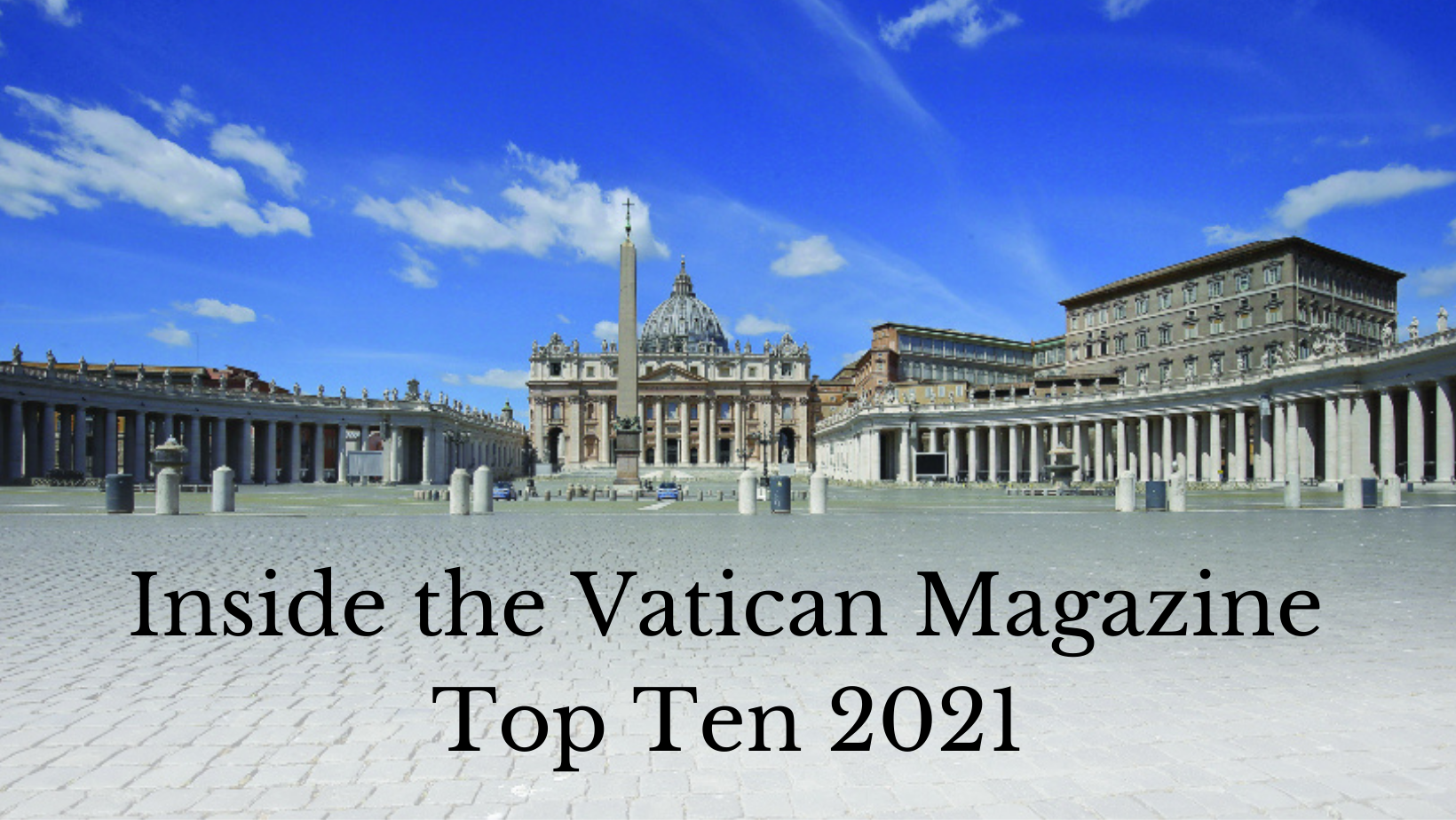 The world can be a dark place,
yet these are people who refuse
to let the darkness prevail
    It's been two years since Covid first came to international attention, and countless aspects of life have never been the same since. Yet, one thing that has remained constant is the determination of individuals to follow the Spirit's call to transcend their own comfort, their own desires, their own interests, and brave sometimes severe difficulties in service to their brothers and sisters in the human family.
    It is the call echoed by Pope Francis: "The gift of the Holy Spirit has been bestowed in abundance so that we may live lives of genuine faith and active charity."
    "Go out," he says, "…become the Word in body as well as in spirit."
    And so we highlight here 10 people — admittedly, just a tiny few among the many, many faithful and selfless souls around the world — to underscore not only the need and the challenge of following the Gospel command to "love your neighbor," but also to hold them up as a beacon of encouragement. We are all called to live lives of service and we all find it daunting at times; but the Lord sustains us and gives us hope.
    These are men and women who bring us some of that hope. The world can be a dark place, yet these are people who refuse to let the darkness prevail. They are Inside the Vatican's Top Ten of 2021.
    

Blessing Okoedion
    

"New slaves of an opulent society"
    A young woman escaped from human trafficking to help others like herself
    In 2013, a young woman trained as a computer technician was promised a job in Spain by a nice woman from her church in her home village in Nigeria.
    Blessing Okoedion, the young computer technician, believed her.
    She left her village with high hopes and the blessing of her parents, to find a new life and a career in Europe — the dream of countless young Africans. But when she arrived, she saw the dream quickly dissolve, replaced by the dawning realization that the career for which she had been recruited was not as a computer tech in Spain, but as a prostitute in Italy.
    Blessing was told that she would have to pay for her rent, food, and heat with her earnings, and she was threatened with harm, even death, if she were to escape and inform on her captors. Most African women like her who were working the Italian streets were too frightened to resist, afraid of both the African "juju curse" of not paying back their debts, and of the madams who controlled them.
    But Blessing was different: within four days she had managed to find a police station and ask for help. The police took her to a shelter, Casa Ruth, run by a group of nuns who rescue and rehabilitate immigrant women forced into sex slavery.
    Again, Blessing was different: she not only escaped from the life she had been lured into, but vowed to do what she could to help other young women like her, on the streets – and to help thwart the criminals who lured young African women into the hellish life from which she had narrowly escaped.
    "Women die out there all the time," she said. "They just get rid of the bodies and no one looks back. There is no one there to protect the women, and the longer they stay, the more fear sets into their bones."
    In 2014, Blessing started helping Casa Ruth, founded by Sr. Rita Geretta more than 22 years ago, rescue women trafficked to Italy from Africa, explaining in a 2018 interview, "From there, we start building confidence, then many of them start to open up, tell us everything, their fears, everything. Then we start counseling," she says.
    "There are some who, when we approach them, immediately tell us, 'I want to quit this job. I was not told about this, I just need somebody to help me.' Then we rescue them immediately." In 2017, she wrote an autobiography with Italian journalist Anna Cozzi, called The Courage of Freedom. 
    In 2018, she was one of 10 people honored for her efforts in fighting human trafficking by the U.S. State Department at the 2018 Trafficking in Persons Report launch ceremony in Washington, D.C. The report is an annual assessment of foreign governments' anti-trafficking efforts.
    She also began accompanying trafficking victims who want to return to Nigerian society through the Italy-based organization Slaves No More, an initiative of the Pontifical Academy of Sciences and the Pontifical Academy of Social Sciences.
    Now 31, she works tirelessly at raising awareness to make the young women of her country less vulnerable to trafficking but, says Blessing, factors like poverty, idleness, and materialism in Nigeria make that difficult.
    "Will the creation of awareness resolve the problem of idleness? Will the creation of awareness satisfy the hunger? Will the creation of awareness remove the pressure that poverty brings?
    "Unfortunately we are living in a society where the poor are being humiliated by the rich; in the process of trying to get revenge, we try to acquire riches by any means without looking at the implications.
    "It is my hope that young people, me included, will become more aware of the risk of becoming the new slaves of an opulent society where with money everything can be bought and sold, even a boy or a child for pornography and prostitution, begging and organ transplant, child labor and false marriages. As young people we too have a role to play, to offer our contribution to stop human trafficking so that every human being, mainly youth, can enjoy the gift of freedom and dignity as given to us by God the Creator."

Facebook Comments