What is prayer?
Excerpts from Chapter 1 of Matta El-Meskeen's Orthodox Prayer Life are based on The Sayings of the Fathers on prayer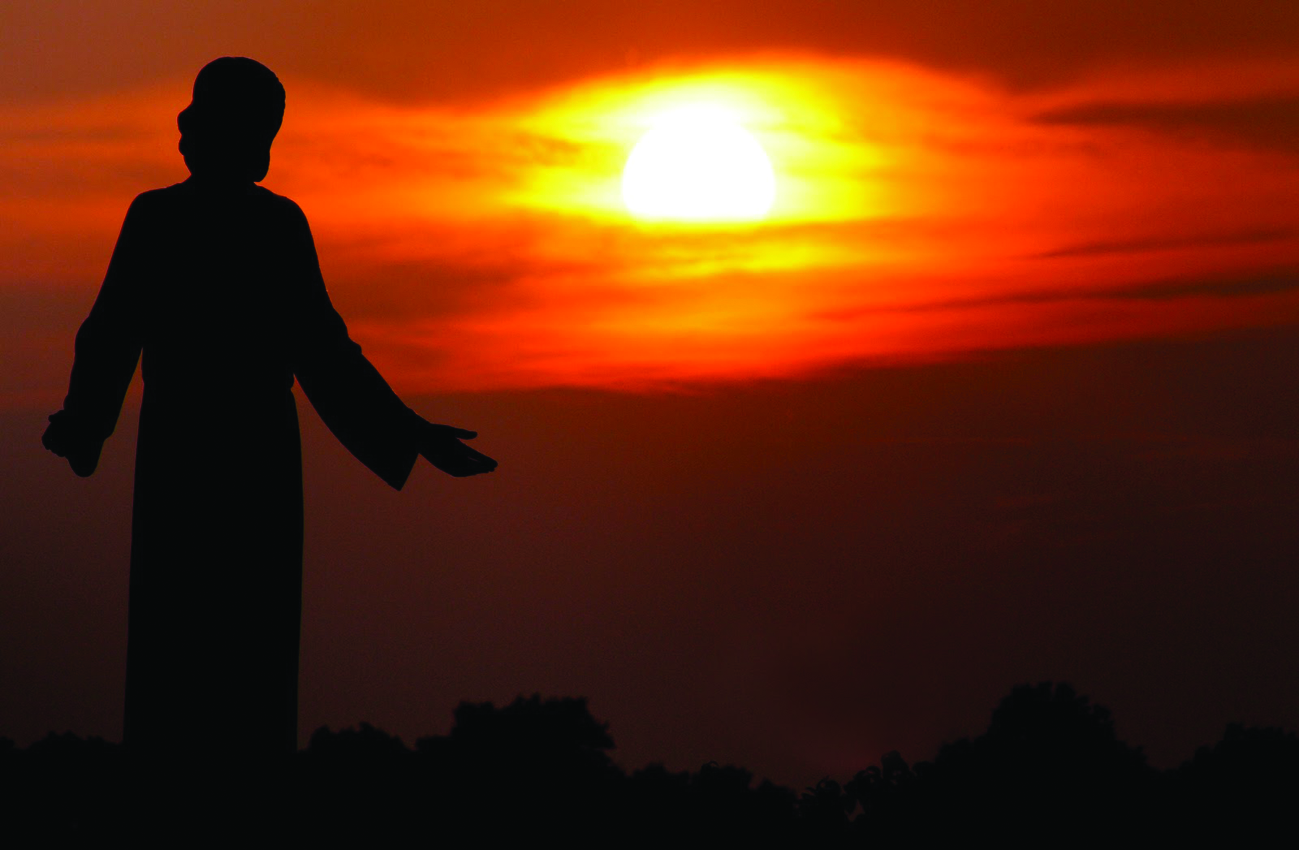 Prayer that is spiritual and genuine is both a call and a response: a divine call and a human response. This definition of prayer rests on an important fact: Prayer does not reach its power and efficacy as an actual communion with God until man is fully aware that his soul is created in God's image. He should feel that it derives its very being from him. In this being, nothing is more vital than this self-awareness. Once man's soul becomes sure of this, it will have laid hold of the source of such awareness — which is God. Thus, the soul realizes, sees, and touches God's self. (St. Anthony the Great says, "He who knows himself has known God. As for the heretic Arius, he has been stricken with an incurable plague. Had he truly known himself, he would never have uttered anything contrary to the truth. It is clear that he has not known himself, and for this reason, he presumed against the mystery of the Only Son." (Chitty, Letters of St. Anthony the Great 4).
There is only one true, realistic, and honest way for man to be aware of himself. It is to be first aware of God. For it is God who has created man's soul in his own likeness. When man then becomes aware of himself, he finds himself at once facing God's likeness. Even self-consciousness, a faculty that God has granted to man's soul, is but an image of God's consciousness of Himself. And so the way leading man to a true and honest awareness of himself is a simple one.
It is the same way, and the only way, which leads to his awareness of God. This becomes especially true in the renewal of creation through the Holy Spirit by baptism. In baptism, this self-consciousness reverts once again to its original divine image after wiping out the blemish of sin. Prayer, then, has become the stance of the soul toward its Maker in and through the awareness of its renewal by the Holy Spirit. In this renewal, the soul recovers through Christ the image of its original sonship that was lost through sin. It henceforth approaches God the Father boldly and at all times in answer to His open invitation.
The soul actually becomes a creation ever attracted to its Creator. It is a son who finds no rest except in his Father's bosom. This rest lies in simultaneously hearing and heeding his Father's call. Prayer, then, is a mystery forming an integral part of our being and psychic consciousness. Mystically, it is God's perpetual call within us, drawing us toward the fulfillment of the ultimate purpose of our creation, our union with God. In its outward form, prayer is the free response of man's goodwill. It awakens from time to time to heed God's call to stand before Him and speak to Him.
Prayer then has two forms: a perpetual, vague urge, and an open, intermittent response. In both its forms together, prayer is made whole as a divine-human action: a call and a response. According to St. Gregory of Nyssa, prayer is a heart-to-heart talk, forever active on God's part, forever slow on ours. In fact, both parties call, and both respond. However, the initiative is always God's: "I spread out my hands all day long" (Is 65:2). The temporal purpose for this divine-human dialogue is to ensure man's safe existence under God's providence during his life on earth and to guarantee his growth. The eternal purpose, however, is man's re-acceptance of the communion of God's love, once and forever.
God thus appears as a benefactor every time we pray, for it is He, as Creator and as Father, who calls us to pray. Therefore we should always begin our prayer with overflowing thanks. Oh, the humility of God, who seeks to talk with us in spite of our sins! Therefore, to exalt God to His proper place, we must give Him His due glory. We must confess our sinfulness and repent, for as much as our hearts are pure, God finds His rest in us.
Facebook Comments