We have now posted Tape #18 of The Viganò Tapes on Rumble (link).
    We have also posted The Complete Interview of The Viganò Tapes on Rumble (link).
    A complete transcription of this interview is also available on our magazine's website, InsideTheVatican.com (link).
    This video is the complete interview where Archbishop Carlo Maria Viganò responds to 18 of our questions.
    We did not post either Tape #18 or the Complete Interview on our YouTube channel due to our receiving our "first strike," which bans any new content from being posted for one week.
    This strike is due to YouTube's decision to block all content that it deems anti-vaccine. (link)
***
    Note: I also had a conversation for 30 minutes with Jim Hale of Lifesitenews two days ago to discuss certain aspects of the present liturgical situation in the Church. You may find the video at this link.
    Additional note: Please subscribe to both our YouTube channel and our Rumble channel so that you will be notified immediately as we post additional interviews and content. It may be useful to be a subscriber in the event of important development in the months ahead.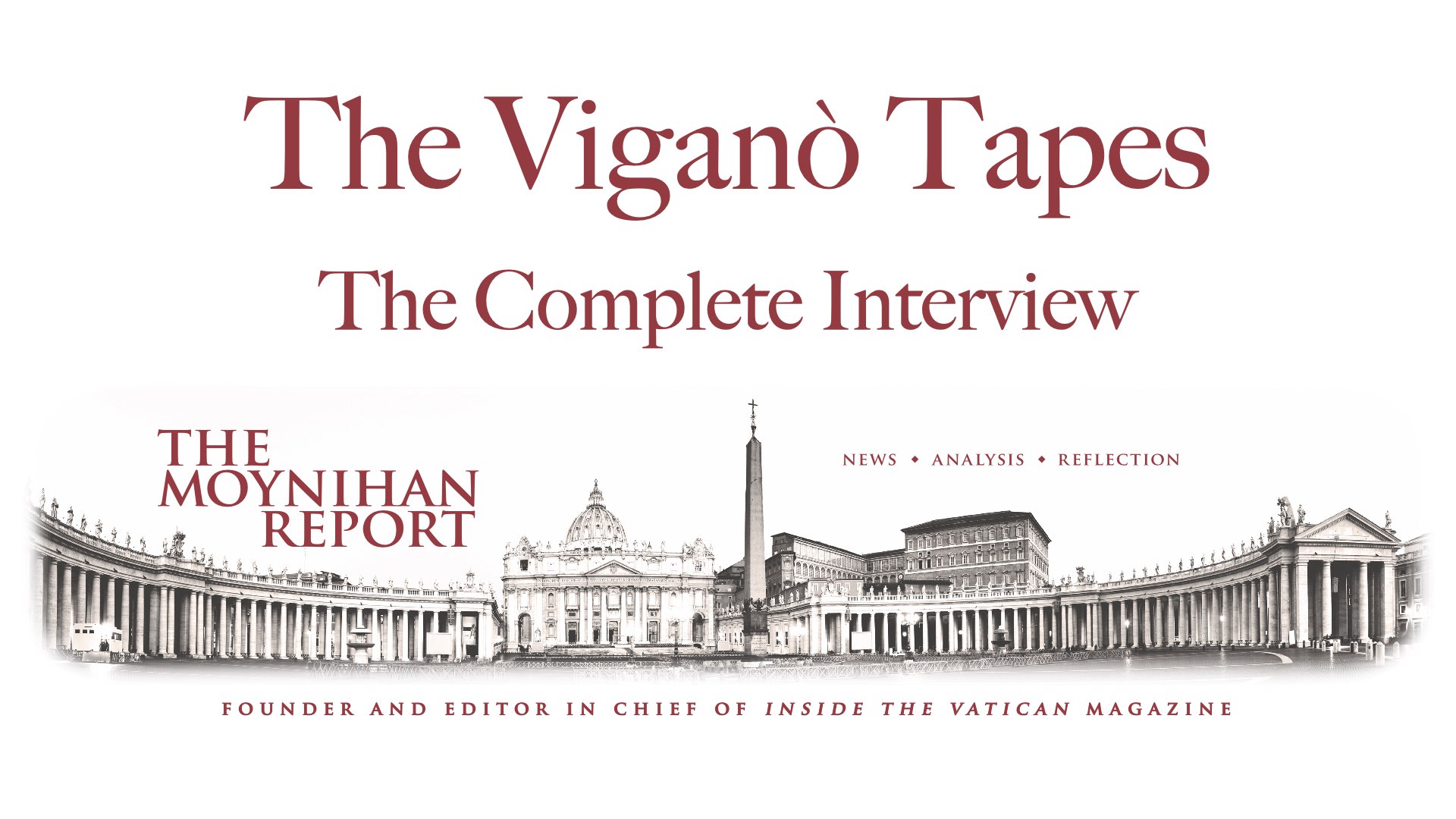 As a special thank you to readers of The Moynihan Letters, we would like to offer you the opportunity to order Finding Vigano: In Search of the Man Whose Testimony Shook the Church and the World. With your purchase, you will receive a complimentary one-year subscription to Inside the Vatican magazine. Yes, order a book, and get a free 1-year subscription to our fascinating bi-monthly magazine.
Facebook Comments