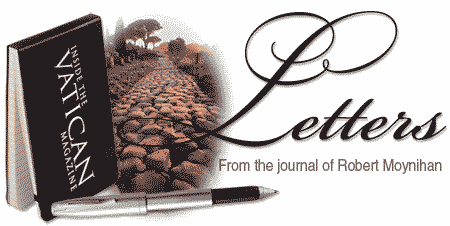 July 6, 2017, Thursday
Arrived in Kiev
With a small group of pilgrims, I arrived today in Kiev, Ukraine, on a journey that will include Minsk and Moscow.
Why Kiev? Because it remains my conviction that light will come into our increasingly superficial culture from the East, despite much suffering, because of much suffering, and that the Churches of the East will help to bring peace.
Tomorrow in the eastern Churches is the feast day of St. John the Baptist.
We are lodged in a monastery, and plan to attend divine liturgy in the morning, then meet with a number of ecclesial leaders.
Had meetings in recent days in Rome with many, including Cardinal Robert Sarah.
His new book The Power of Silence: Against the Dictatorship of Noise, published in April, is worth reading.
In a time when technology penetrates our lives in so many ways and materialism exerts such a powerful influence over us, Sarah explains the strength of silence.
The modern world generates so much noise, he says, that seeking moments of silence has become both harder and more necessary than ever before.
Silence is the indispensable doorway to the divine, the cardinal argues in this profound conversation with French Catholic writer Nicolas Diat.
Within the hushed and hallowed walls of the La Grande Chartreux, the famous Carthusian monastery in the French Alps, Sarah addresses the following questions: Can those who do not know silence ever attain truth, beauty, or love? Do not wisdom, artistic vision, and devotion spring from silence, where the voice of God is heard in the depths of the human heart?
After the international success of his prior book, God or Nothing, Sarah seeks to restore to silence its place of honor and importance.
"Silence is more important than any other human work," he says, "for it expresses God. The true revolution comes from silence; it leads us toward God and others so as to place ourselves humbly and generously at their service."
A young woman from Kiev, 27 years old, joined our group for dinner this evening. She told us that an inner longing for meaning in her life prompted her at the age of 22 to seek the face of Christ, and she said she glimpsed it in the face in some members of the Church. She said she was deeply moved to find that we, from the West, were traveling on a journey in some ways similar to her own.
Prayers for the eternal souls of Cardinal Joachim Meisner, 83, and Dr. Joaquin Navarro-Valls, 80, who recently left us.
No comment on the party in the Palace of the Holy Office, or on the dismissal of Cardinal Mueller, or on the case of Cardinal Pell, or on the case of the little baby, Charlie.
Sarah writes in his new book: "Nothing will make us discover God better than his silence inscribed in the center of our being. If we do not cultivate this silence, how can we find God?"
Facebook Comments