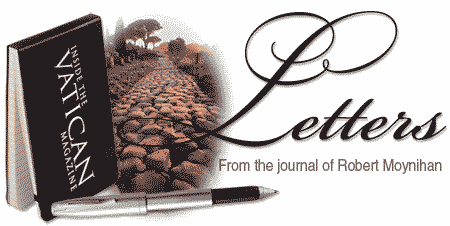 August 2, 2017, Wednesday
…in Ravello
=================
With little fanfare
Discretely, with little fanfare, one of the leading theologians of the Russian Orthodox Church and one of the leading sopranos of Russia were in Italy this past weekend to conduct and sing in a July 30 concert at the prestigious Ravello music festival on the Amalfi coast of Italy, not far from Sorrento. (link)
Here is an English-language account of the event (link — note, you must click on the upper right "Skip to Content" to read this text).
Metropolitan Hilarion reveals his orchestra conducting talents at Italian music festival
July 31, 2017
ROME, July 31. TASS. Chairman of the External Church Affairs of Moscow's Patriarchate Metropolitan Hilarion of Volokolamsk has conducted an orchestra and a choir at the famous Ravello Festival in Italy. His Eminence directed the performance of two similarly-named pieces for soloists, a choir and an orchestra — the hymn "Stabat Mater" (from the first line "Stabat Mater dolorosa", lit."The sorrowful Mother was standing") by Italian composer Giovanni Battista Pergolesi, and a hymn of his own composition.
Orchestra Filarmonica Salernitana "Giuseppe Verdi," the Grand Choir "Masters of Choral Singing" (directed by Lev Kontorovich) and soloists Svetlana Kasyan (soprano) and Agunda Kulaeva (mezzo-soprano) took part in the Ravello Festival which was held on Sunday evening, the Gregory the Theologian Charity Foundation, which supported the festival, told TASS.
According to the foundation's CEO Leonid Sevastianov, the invitation to take part at one of Italy's most prestigious musical platforms was received from the festival's management.
"We were allowed to choose the repertoire ourselves, and we opted for this hymn to show the similarity between the traditions," he said.
Sevastianov noted the star-studded cast participating in the project. "Svetlana Kasyan is a world-class opera singer," he said.
Italian composer and musician Giovanni Battista Pergolesi in 1736 — almost 300 years ago now — offered a new vision of the medieval Catholic sequence that was part of the Roman Missal and was performed between the Alleluia and the Gospel reading. It consists of two parts: the description of Virgin Mary's sufferings before the Cross and a sinner's prayer for Her patronage. (Here is a link to Pergolesi's work, link.)
Metropolitan Hilarion created his composition in 2009. Hilarion is considered to be the creator of the Russian spiritual oratorio genre which is based on liturgical texts and combines the elements of Russian liturgical singing and musical baroque, as well as the style of Russia's 20th century composers.
Svetlana Kasyan did not conceal her emotions in a talk with a TASS reporter after the evening's smashing success. "We had a chance to perform in a wonderful place. It has to be the most beautiful scene here, in Ravello, and singing such deep music in such a place is sheer joy," the singer said.
She noted certain complexity in performing such music, especially considering that her repertoire was mainly classical opera.
"The audience here is sophisticated, and the responsibility is greater," she said.
"However, His Eminence Metropolitan Hilarion is such a talented composer, director and musician that he can unite all in one — the orchestra, the choir and the singers," Kasyan noted, adding that she was preparing to return to the Apennines, as she was to perform the main role in Puccini's Tosca at the Teatro dell'Opera di Roma.
Metropolitan Hilarion is famous for his musical talent both in Russia and abroad. His spiritual compositions were performed numerous times in the Apennines, and even in Vatican City, but this is the first time His Eminence directed abroad.
(Below, an image of Metropolitan Hilarion Alfeyev, 51, one of the leaders of the Russian Orthodox Church leader, conducting an orchestra)
Metropolitan Hilarion Alfeyev, 51, the head of the External Relations Department of the Russian Orthodox Church, flew to Italy from St. Petersburg, Russia, on July 30 to conduct his first concert in Italy.
From 1984 to 1987, he studied in the faculty of composition at the Tchaikovsky State Conservatory in Moscow under Prof. A. A. Nikolaev.
In 1987, he entered a monastery and took religious vows. He was consecrated a bishop in 2002. He has authored more than 30 theological works and his books have been translated into 17 languages. He has also composed a number of pieces, most famously his The Passion according to St. Matthew, which has now been performed 95 times in different cities of Australia, Belarus, Bulgaria, Hungary, Germany, Greece, Italy, Kazakhstan, Canada, Lithuania, Macedonia, Moldova, Serbia, the US, Turkey, Ukraine, Switzerland and Estonia.
The main singer was Russian opera phenomenon Svetlana Kasyan, who is becoming one of the leading operatic voices in the world. Here is a link to a video interview with Kasyan in a chilly Moscow in April, long before the July 30 concert (link).
The video, which begins with Svetlana walking out of the Bolshoi Theater, includes a splendid glimpse of the setting of the concert, high over the Mediterranean Sea.
The July 30 concert was performed by the Giuseppe Verdi Philharmonic Orchestra of Salerno and the "Masters of Choral Singing" directed by Lev Kontorovich.
In addition to the soprano role sung by Svetlana, Agunda Kulaeva sang the mezzo soprano role.
Kasyan, who as a young person was a refugee from Georgia to Moscow, sang in a concert in Rome on November 12, 2013, sponsored in part by the "Urbi et Orbi Foundation," founded in 2012 in an effort to "build bridges" between the Orthodox and Catholic Churches, and between the Russian and American people. (I am the founder and president of the Urbi et Orbi Foundation, which has made an annual pilgrimage each July since 2014 to Orthodox countries and Rome. If you would like to join our July 2018 trip, go to this link.)
Our hope is that the vehicle of music — the simplicity and beauty of concerts, and of all sorts of cultural exchanges — is a way to meet in a non-polemical context, in order to begin to understand one another a bit better, and in so doing, to lay the possible basis for peace between us.
(If you would like to support our work, please consider sending a donation by clicking here).
"From the freezing Moscow Bolshoi, still numb from the cold, to the heat of the Ravello Festival," the Italian news agency Askanews wrote in April in a preview of Kasyan's performance in the July 30 Ravello concert. "Svetlana Kasyan, a sophisticated soprano, already highly appreciated at the Regio opera house of Turin for her role in the opera Manon Lescaut by Giacomo Puccini (composed from 1890 to 1893), will sing a double Stabat Mater on July 30 on the Amalfi Coast.
"But it will not be an ordinary performance. Rather, it will be an historical event: Kasyan will be directed by a prominent personality of the Russian Orthodox Patriarchate, Metropolitan Hilarion, who is a passionate lover of music as well as the 'Foreign Minister' of the Moscow Orthodox Church.
"Of the event, at the time still 'top secret' in Italy, we talk with Kasyan herself in the Russian capital.
"'In Italy,' she said, 'I will sing on July 30 two Stabat mater, one of Pergolesi, which I have already sung in Moscow at the House of Music, with Hilarion in the role Orchestra conductor. And I have to sing another Stabat Mater composed by Hilarion. He is a great and modern composer and I am very happy to be able to sing his music.'
"Kasyan began to study singing at age 18. It was for her almost a 'second chance' at life, because she had fled as a refugee from Georgia, at the age of nine, during the time of the first separatist conflicts.
"Today with her dark complexion, her black eyes and powerful voice, she is the most promising Russian soprano and familiar with Italy. 'My daughter, Natalia, was born in Italy,' she says. Just like opera itself, the work for which Kasyan seems to be made."
When Svetlana was in Rome in 2013, she was a guest in the Domus Santa Marta, where Pope Francis lives. She was pregnant with Natalia at the time. Pope Francis received her and her husband, Leonid Sevastianov, the director of the St. Gregory the Theologian Foundation (a partner foundation of the Urbi et Orbi Foundation), and blessed the infant Natalia, still in Svetlana's womb.
(Here is a photo of Svetlana at the end of the 2013 concert in Rome, and, below that, a photo showing, left to right, Cardinal Gianfranco Ravasi, Hilarion and myself just before that concert)
(Here, a photo of Pope Francis with Hilarion in 2013)
The Pope's gesture moved Svetlana deeply, though she is herself not Roman Catholic, but Russian Orthodox.
=======================
The Stabat Mater
The Stabat Mater is a 13th-century Catholic hymn to Mary, which portrays her suffering as Jesus Christ's mother during his crucifixion. Its author may be either the Franciscan friar Jacopone da Todi or Pope Innocent III.
The title comes from its first line, Stabat Mater dolorosa, which means "the sorrowful mother was standing" (literally, "was standing the mother sorrowful").
The Stabat Mater has been set to music by many Western composers, most famously by Palestrina (~1590), Vivaldi (1712), Domenico (1715) and Alessandro Scarlatti (1723), Pergolesi (1736), Joseph Haydn (1767), Rossini (1831–42), Dvořák (1876–77), Verdi (1896–97), Karol Szymanowski (1925–26), Poulenc (1950) and Arvo Pärt (1985).
As a liturgical sequence, the Stabat Mater was suppressed, along with hundreds of other sequences, by the Council of Trent, but restored to the missal by Pope Benedict XIII in 1727 for the Feast of the Seven Dolours of the Blessed Virgin Mary.
Text and translation
The following translation by Edward Caswall is not literal, and represents the trochaic tetrameter rhyme scheme, and sense of the original text.
Stabat mater dolorósa
juxta Crucem lacrimósa,
dum pendébat Fílius.
Cuius ánimam geméntem,
contristátam et doléntem
pertransívit gládius.
O quam tristis et afflícta
fuit illa benedícta,
mater Unigéniti!
Quae mœrébat et dolébat,
pia Mater, dum vidébat
nati pœnas ínclyti.
Quis est homo qui non fleret,
matrem Christi si vidéret
in tanto supplício?
Quis non posset contristári
Christi Matrem contemplári
doléntem cum Fílio?
Pro peccátis suæ gentis
vidit Iésum in torméntis,
et flagéllis súbditum.
Vidit suum dulcem Natum
moriéndo desolátum,
dum emísit spíritum.
Eia, Mater, fons amóris
me sentíre vim dolóris
fac, ut tecum lúgeam.
Fac, ut árdeat cor meum
in amándo Christum Deum
ut sibi compláceam.
Sancta Mater, istud agas,
crucifíxi fige plagas
cordi meo válide.
Tui Nati vulneráti,
tam dignáti pro me pati,
pœnas mecum dívide.
Fac me tecum pie flere,
crucifíxo condolére,
donec ego víxero.
Juxta Crucem tecum stare,
et me tibi sociáre
in planctu desídero.
Virgo vírginum præclára,
mihi iam non sis amára,
fac me tecum plángere.
Fac, ut portem Christi mortem,
passiónis fac consórtem,
et plagas recólere.
Fac me plagis vulnerári,
fac me Cruce inebriári,
et cruóre Fílii.
Flammis ne urar succénsus,
per te, Virgo, sim defénsus
in die iudícii.
Christe, cum sit hinc exíre,
da per Matrem me veníre
ad palmam victóriæ.
Quando corpus moriétur,
fac, ut ánimæ donétur
paradísi glória.
Amen.
At the Cross her station keeping,
stood the mournful Mother weeping,
close to her Son to the last.
Through her heart, His sorrow sharing,
all His bitter anguish bearing,
now at length the sword has passed.
O how sad and sore distressed
was that Mother, highly blest,
of the sole-begotten One.
Christ above in torment hangs,
she beneath beholds the pangs
of her dying glorious Son.
Is there one who would not weep,
whelmed in miseries so deep,
Christ's dear Mother to behold?
Can the human heart refrain
from partaking in her pain,
in that Mother's pain untold?
For the sins of His own nation,
She saw Jesus wracked with torment,
All with scourges rent:
She beheld her tender Child,
Saw Him hang in desolation,
Till His spirit forth He sent.
O thou Mother! fount of love!
Touch my spirit from above,
make my heart with thine accord:
Make me feel as thou hast felt;
make my soul to glow and melt
with the love of Christ my Lord.
Holy Mother! pierce me through,
in my heart each wound renew
of my Savior crucified:
Let me share with thee His pain,
who for all my sins was slain,
who for me in torments died.
Let me mingle tears with thee,
mourning Him who mourned for me,
all the days that I may live:
By the Cross with thee to stay,
there with thee to weep and pray,
is all I ask of thee to give.
Virgin of all virgins blest!,
Listen to my fond request:
let me share thy grief divine;
Let me, to my latest breath,
in my body bear the death
of that dying Son of thine.
Wounded with His every wound,
steep my soul till it hath swooned,
in His very Blood away;
Be to me, O Virgin, nigh,
lest in flames I burn and die,
in His awful Judgment Day.
Christ, when Thou shalt call me hence,
be Thy Mother my defense,
be Thy Cross my victory;
While my body here decays,
may my soul Thy goodness praise,
Safe in Paradise with Thee.
—Translation by Edward Caswall, Lyra Catholica (1849)
Facebook Comments