Inside the Vatican brings you some of the
world's most informed & insightful Catholic writers!
ITV's "Writer's Chat"  is an interview with our featured writers with questions from online participants.
ITV's "Reader's Chat" is where you, the readers, get to take the lead with your questions.
Upcoming ITV Writer's & Reader's Chats
Please note the ITV Writer's Chat with Dr. Peter Kwasniewski will be rescheduled due to Covid.  We will update this page and all registrants with the new date and time once it is scheduled.
Peter Kwasniewski received his B.A. from Thomas Aquinas College in California, and his M.A. and Ph.D. from the Catholic University of America. After teaching philosophy and theology for eight years at Franciscan University's Austrian Program, he became in 2006 a founding administrator and professor at Wyoming Catholic University, teaching philosophy, theology, and fine arts, and leading the choir and schola. 
In 2018 Peter left WCC to pursue a career as a freelance writer, editor, publisher, and composer, focusing on the defense of Catholic Tradition in all its dimensions. He is the author or editor of ten books, including Reclaiming our Catholic Birthright: The Genius and Timeliness of the Traditional Latin Mass.
Below are some of Dr. Peter Kwasniewski's writings in Inside the Vatican magazine and The Moynihan Letters
Previous ITV Writer's Chats & Reader's Chats
Jim Bertrand began teaching high school science in 1981, obtained his Master's Degree in Education in 1987, and taught high school science for 39 years. He is now retired, working full time giving presentations on the Shroud of Turin. He and his wife have been married for 36 years and have 6 children and reside in the Diocese of Lincoln, Nebraska.
In the past six years he has presented on the Shroud over 200 times across 12 states, in 18 dioceses. The presentation has been seen by over 18,000 people, including those at the Eucharistic Convention of 2016 in Auckland New Zealand.
He donates his time to spread the word about the Shroud of Turin. All donations are forwarded to The American Confraternity of the Holy Shroud based in Colorado Springs, which is associated with the Turin Shroud Center of Colorado. Those funds are used to promote the mission of giving factual information about the Holy Shroud.
Jim Bertrand's article below from the May/June 2021 issue of Inside the Vatican magazine.
ITV Staff
Pope Francis prays before the actual Shroud of Turin during a showing in Turin in 2015 New Exposé Reveals Carbon Dating Labs' — and Church's — Errors and Contradictions By Jim Bertrand [...]
The ITV Writer's Chat with author Professor Jane Adolphe was held on Friday, May 28, 2021, at 1:00 p.m. Eastern.  This Zoom event was recorded and will be available on our YouTube channel soon.
Jane Adolphe is a Catholic international human rights lawyer, and Professor of Law at Ave Maria School of Law (AMSL) in Naples, Florida, USA, with four law degrees: licentiate and doctorate in canon law (J.C.L/J.C.D), common law (LL.B), and civil law (B.C.L.) as well as a Bachelor of Arts. She began her legal career clerking with the Court of Appeal and Queens Bench in Calgary and the law firm Bennett Jones Verchere, then prosecuted criminal cases for the Alberta Crown Prosecutor's Office. After that, she studied canon law and began teaching law at AMSL (2001 until the present).
Then, after working as an outside consultant to the Holy See's Secretariat of State, Section for Relations with States (2003-2011), she entered the same section as an "Expert" to collaborate on work related to human rights' treaties ratified by the Holy See, most notably the Convention on the Rights of the Child and its Optional Protocol on the Sale of Children, Child Prostitution and Child Pornography.
Despite the illnesses and deaths of her parents back in her native Canada within two years of each other, in 2018 and 2020, Dr. Adolphe, in her capacity as Professor of AMSL, was able to plan and organize multiple international conferences on topics of interest to the Holy See, which led to publications that she co-edited: The Persecution of Christians in the Middle East: Prevention, Prohibition, and Prosecution (Angelico Press: 2018); and Equality and Non-Discrimination: Catholic Roots, Current Challenges (Pickwick: 2019).
But the "most challenging" book she produced and co-edited, she says, was the 2020 volume Clerical Sexual Misconduct: An Interdisciplinary Analysis (Cluny) provoked, as it was, by the events of 2018, and the contradiction between efforts to protect victims from clerical-sexual abuse, the majority of whom were adolescent males and seminarians, while some sought to "mainstream" homosexual acts as a "good" within the Church.
Professor Adolphe's article from the May/June 2021 issue of Inside the Vatican magazine. She was also featured as an Inside the Vatican Magazine's Top Ten People of 2020.
ITV Staff
By Jane Adolphe  When Pope Francis appointed a woman (Sr. Nathalie Becquart, right)[1] as one of the two Under-Secretaries to the General Secretariat of the Synod Bishops, the reaction was predictable. Some praised the [...]
Dr. Robert Moynihan
   Sunday, February 14, 2021 Feast of St. Valentine (early 200s to AD 269 or 270), Patron of Love, Young People, Happy Marriages     St. Valentine, officially known as St. Valentine of Rome, is a third-century Roman saint widely [...]
The ITV Writer's Chat with author Joseph Pearce was held on Friday, March 19, 2021, at 1:00 p.m. Eastern.  This Zoom event was recorded and will be available to view on our website and our YouTube channel soon.  
A native of England and former member of the National Front, a UK white nationalist group, Joseph Pearceconverted to Catholicism in 1989, repudiated his earlier views and became an internationally acclaimed author; among his bestsellers are The Quest for Shakespeare, Tolkien: Man and Myth, The Unmasking of Oscar Wilde, C. S. Lewis and The Catholic Church, Literary Converts, Wisdom and Innocence: A Life of G.K. Chesterton, Solzhenitsyn: A Soul in Exile, and Old Thunder: A Life of Hilaire Belloc. His books have been published and translated into Spanish, Portuguese, French, Dutch, Italian, Korean, Mandarin, Croatian and Polish.
He has hosted two 13-part television series about Shakespeare on EWTN, and has also written and presented documentaries on EWTN on the Catholicism of The Lord of the Rings and The Hobbit. His verse drama, Death Comes for the War Poets, was performed off-Broadway to critical acclaim. He has participated and lectured at a wide variety of international and literary events at major colleges and universities in the U.S., Canada, Britain, Europe, Africa and South America.
Director of Book Publishing at the Augustine Institute, and editor of the St. Austin Review, series editor of the Ignatius Critical Editions, senior instructor with Homeschool Connections, and senior contributor at the Imaginative Conservative.
Joseph Pearce's article from the March/April 2021 issue of Inside the Vatican magazine.
ITV Staff
The Pattern of Good and Evil Woven Through History Is No Different Today By Joseph Pearce Dante Rebukes Pope Nicholas III, by Gustave Dorè, from the Inferno, Canto XIX, the circle of simoniacs. Simony [...]
The ITV Writer's Chat with author Professor Anthony Esolen was held on Friday, February 12, 2020, at 1:00 p.m. Eastern.  This Zoom event was recorded and will be available to view on our website and our YouTube channel soon.  
The topic for this ITV Writer's Chat with Professor Esolen was: "Why a culture cannot produce great art without AWE – and perhaps cannot even survive"
Anthony Esolen, Ph.D., is a faculty member and Writer-in-Residence at Magdalen College of the Liberal Arts in New Hampshire. Dr. Esolen is a renowned scholar and translator of literature and a prolific author; he has published 25 books, and well over 700 articles, including a monthly series of reflections on Scriptural themes for Inside the Vatican. His monthly column for Magnificat, "How the Church Has Changed the World," is so popular that Magnificat has begun to publish them in book form. (Volumes 1 and 2 of this series are already in print.) He was to be this year's recipient of the Circe Institute's "Russell Kirk Award," given each year to a writer "who has dedicated his or her life to the cultivation of wisdom and virtue." Due to the virus, that award will be given to him in 2021.
He is a senior editor of Touchstone: A Journal of Mere Christianity and a contributing editor at Chronicles, and his most recent book of social commentary, Sex and the Unreal City (Ignatius Press) has been called his most incisive yet. Among Dr. Esolen's other titles are The Politically Incorrect Guide to Western Civilization (Regnery Press, 2008), Ten Ways to Destroy the Imagination of Your Child (ISI Books, 2010), Reflections on the Christian Life (Sophia Institute Press, 2013), and a book of commentary on "The Last Gospel" (the first 18 verses of the Gospel of John).
Dr. Esolen's latest work, a just-released book-length poem, The Hundredfold: Songs for the Lord (Ignatius), is described as "a tapestry of hymns, monologues, and short lyrics knit together as one book-length poem in praise of Christ in his startling humanity. Using all the riches of the English poetic tradition―meter, rhyme, music―the poet ponders the mysterious man from Nazareth and the world he came to set on fire with splendor."
Anthony Esolen's Articles on InsideTheVatican.com
Reader's Chat live with Robert Moynihan
A Reader's Chat with author and founding editor of Inside the Vatican magazine, Robert Moynihan, Ph.D., was held on Friday, January 22 live on Zoom. Dr. Moynihan discussed his new book FINDING VIGANÒ as well as his upcoming book and answered Reader Questions.
Reader's Chats are by invitation only...purchase a copy of FINDING VIGANO: In Search of the Man Whose Testimony Shook the Church and the World and you'll receive exclusive invitations to join upcoming video chat discussions, where you can ask questions and share comments — only for readers of FINDING VIGANÒ!
Click Below to Order!
A special note, if you have already purchased Finding Viganò from InsideTheVatican.com or TAN Books, you will receive an invitation to join the Readers Chat.  If you purchased the book through another outlet, please send an email to

[email protected]

.  
Reader's Chat with Robert Moynihan and a special guest!
The first Reader's Chat with author and founding editor of Inside the Vatican magazine, Robert Moynihan, Ph.D., was held on Wednesday, December 16.  Dr. Moynihan discussed his new book FINDING VIGANÒ and talked with a very special guest about how he came to tell this incredible story.  This event was invitation only and the recording will be available on YouTube at a future date.  
Writer's Chat with Dr. Paul Kengor
The ITV Writer's Chat with author Paul Kengor, PhD., was held on Friday, December 11, 2020, at 1:00 p.m. Eastern. This Zoom event was recorded and will be available to view on our website and our YouTube channel soon.  
Paul Kengor, Ph.D., is a professor of political science at Grove City College in Grove City, Pennsylvania, and a New York Times bestselling author of over a dozen books. He is senior director and chief academic fellow at the Institute for Faith & Freedom and former visiting fellow at the Hoover Institution at Stanford University. His articles have appeared in publications from the Washington Post and USA Today to the Wall Street Journal and New York Times. He is a longtime columnist and senior editor for The American Spectator. Kengor is an internationally recognized authority on (among other topics) Ronald Reagan, the Cold War, communism, socialism, and conservatism. 
Dr. Kengor is frequently interviewed by the BBC, Fox News, MSNBC, C-SPAN, NPR, EWTN, the Christian Broadcasting Network, by radio hosts such as Glenn Beck, Mark Levin, and Bill Bennett, and by TV personalities like Megyn Kelly, Bill O'Reilly, and Joe Scarborough. He often writes for National Catholic Register and Crisis Magazine.
Dr. Kengor's books have been published by HarperCollins, Simon & Schuster, Harvard University Press, Oxford University Press, Ignatius Press, the Intercollegiate Studies Institute, HarperPerennial, and many others. In 2017, he released what has been described as his "magnum opus," A Pope and a President: John Paul II, Ronald Reagan, and the Extraordinary Untold Story of the 20th Century. Among his bestsellers are the 2012 book, The Communist, and his 2004 classic, God and Ronald Reagan. Several of his books are the basis for major films, including the film, "The Divine Plan" (Robert Orlando, producer), which screened in theaters nationwide in 2019. In August 2020, he released his latest The Devil and Karl Marx (TAN Books/St. Benedict Press).
Kengor is a frequent public speaker, at venues such as the Ronald Reagan Library, the Reagan Ranch Center, National Press Club, Heritage Foundation, Princeton University's James Madison Program, American Enterprise Institute, the Center for Strategic & International Studies, the Gerald Ford Library, the National Presbyterian Church, the Fulton Sheen Cultural Center, and at colleges ranging from the University of Virginia to the College of William & Mary to the Naval Academy to Notre Dame University.
Kengor received his doctorate from the University of Pittsburgh's Graduate School of Public and International Affairs and a master's degree from The American University's School of International Service. He holds an honorary doctorate from Franciscan University. He and his wife, Susan, have eight children, two of whom are adopted.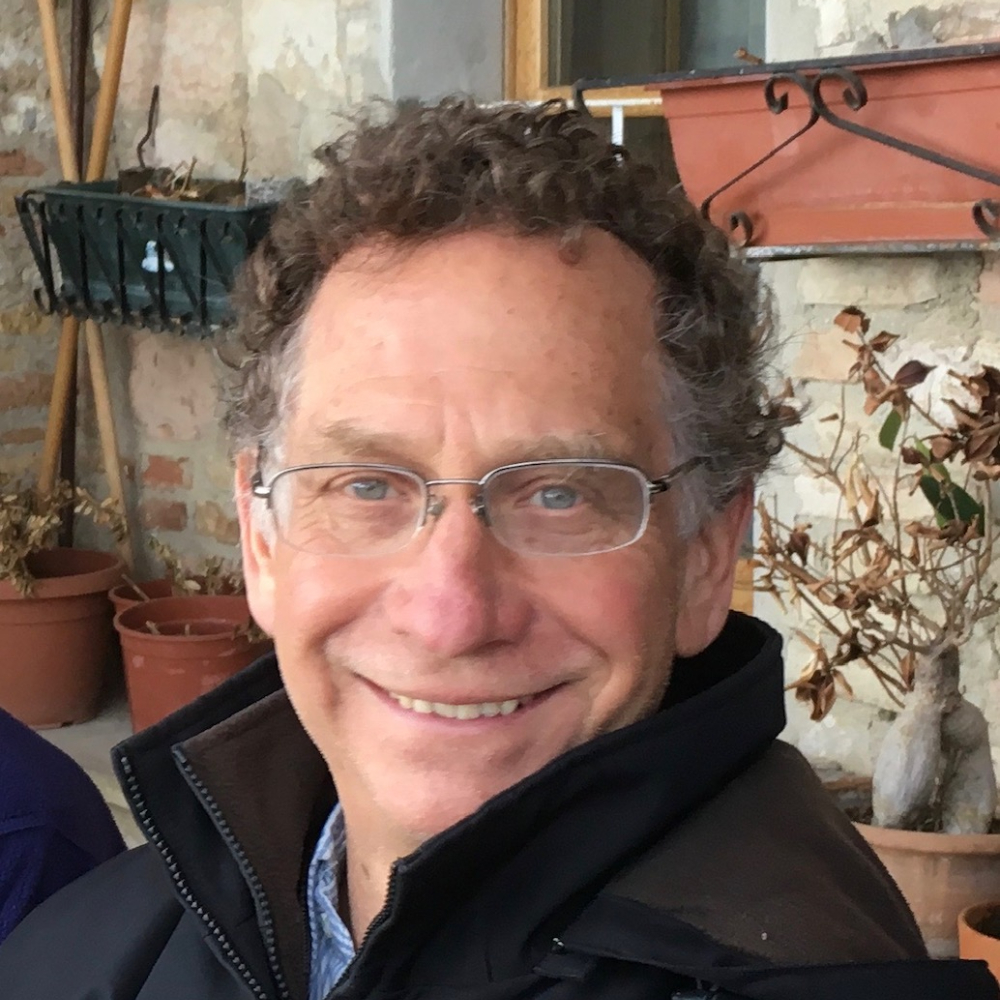 Writer's Chat with Dr. Robert Moynihan
The ITV Writer's Chat with author Robert Moynihan, PhD., was held on Friday, November 20, 2020, at 1:00 p.m. Eastern. This Zoom event was recorded and will be available to view on our website and our YouTube channel soon.  
Dr. Robert Moynihan is the founder and editor-in-chief of Inside the Vatican magazine. He is an American journalist who speaks five languages, and a seasoned Vatican analyst. He earned his B.A. in English, magna cum laude, from Harvard, and an M.A and Ph.D. in Medieval Studies from Yale. Moynihan also received a Diploma in Latin Letters from the Gregorian University in Rome, Italy.
Dr. Moynihan is a world-renowned commentator on Catholic issues who has appeared on Fox News, CNN, ABC, EWTN and other international networks to discuss the legacy of Pope John Paul II and Pope Benedict XVI; he appeared live on Fox as the lead analyst for the election of our current pope, Francis.
As a speaker, Dr. Moynihan often discusses the modern crisis of the Church in the post-conciliar period, set in its historical context to include the vision of the popes of our time.
During his two and a half decades as editor of Inside the Vatican, he interviewed the future Pope Benedict — then-Cardinal Ratzinger — more than 25 times. His book, The Spiritual Vision of Pope Benedict XVI: Let God's Light Shine Forth, has been praised by many in the Catholic world, including Father Benedict Groeschel, who said, "If you only read one book on Pope Benedict XVI, then read Bob Moynihan's book!"
His book on the current Pope, Pray for Me: The Life and Spiritual Vision of Pope Francis, the first Pope from the Americas, was published in 2013.  Dr. Moynihan's conversations with Cardinal Péter Erdő, Archbishop of Budapest, Hungary, were published in 2019 in the book Guarding the Flame: The Challenges Facing the Church in the Twenty-First Century: A Conversation With Cardinal Peter Erdő.
In November 2020, the much anticipated Finding Vigano: In Search of the Man Whose Testimony Shook the Church and the World, will be published by TAN Books.
In 2018, Archbishop Carlo Maria Viganò released an eleven-page testimony that rocked the world.  In it, he called out the corruption of the Church, it's handling of the sexual abuse crisis — specifically of disgraced Cardinal Theodore McCarrick — and, stunningly, called for the resignation of Pope Francis. 
And then he was gone . . . at least physically.
In his new book, Robert Moynihan, longtime publisher of Inside the Vatican magazine, brings to bear his vast experience in the corridors of Vatican power as well as his long-standing friendship with Viganò to provide an incisive look at his "Testimony" itself – and a personal look at the man whose conscience compelled him to speak out about – and, thence, to begin to heal – the canker of corruption in the Church he loves and to which he has given his life. 
Writer's Chat with Dr. Robert Royal
The ITV Writer's Chat with author Robert Royal, PhD., was held on Friday, October 30, 2020, at 1:00 p.m. Eastern. This Zoom event was recorded and will be available to view on our website and our YouTube channel soon.  
Robert Royal is the founder and President of the Faith & Reason Institute in Washington, D.C., and Editor-in-Chief of The Catholic Thing (
www.thecatholicthing.org
). Dr. Royal was also appointed in 2020 as the inaugural St. John Henry Newman Visiting Chair in Catholic Studies at Thomas More College of Liberal Arts in Merrimack, New Hampshire. His books include
1492 And All That: Political Manipulations of History
,
Reinventing the American People: Unity and Diversity Today
,
The Virgin and the Dynamo: The Use and Abuse of Religion in the Environment Debate
,
Dante Alighieri in the Spiritual Legacy Series
,
The Catholic Martyrs of the Twentieth Century: A Comprehensive Global History
,
The Pope's Army
,
The God That Did Not Fail, and A Deeper Vision: The Catholic Intellectual Tradition in the Twentieth Century.
His most recent book is
Columbus and the Crisis of the West
is
available from Sophia Institute Press.
Dr. Royal holds a B.A. and M.A. from Brown University and a Ph.D. in Comparative Literature from the Catholic University of America. He has taught at Brown University, Rhode Island College, and The Catholic University of America. He received fellowships to study in Italy from the Renaissance Society of America (1977) and as a Fulbright scholar (1978). From 1980 to 1982, he served as editor-in-chief of Prospect magazine in Princeton, New Jersey.
He writes and speaks frequently on questions of ethics, culture, religion, and politics, has appeared on various television and radio stations around the United States, and has lectured in twelve foreign countries. Dr. Royal was part of the "Papal Posse" with Fr. Gerald Murray on EWTN's "The World Over" news show. He has also translated books and articles from French, Spanish, and Italian; most recently J.-P. Torrell's Initiation à saint Thomas d'Aquin (Catholic University of America Press, 1996) Roberto Papini's The Christian Democrat International (Rowman & Littlefield, 1997), and Yves Simon's The Ethiopian Campaign and French Political Thought (University of Notre Dame Press 2009).
Among the other books he has published are: Jacques Maritain and the Jews, Building a Free Society (with George Weigel), Crisis and Opportunity: U.S. Policy in Central America and the Caribbean (with Mark Falcoff), and, with Virgil Nemoianu, The Hospitable Canon and Play, Literature, Religion: Essays in Cultural Intertextuality. His articles have appeared in numerous scholarly journals and other publications, including First Things, Communio, the Wilson Quarterly, the Catholic Historical Review, Academic Questions, Image: A Journal of Religion and the Arts, The Wall Street Journal, the Washington Post, the Washington Times, National Review, and The American Spectator.
ITV Staff
Stark Choices Lie Before Us. No Matter the Outcome, the Penultimate Struggle Has Already Been Won by Christ By Robert Royal "Put not your trust in princes." We quote it all the time. And [...]
Writer's Chat with Professor Anthony Esolen
The ITV Writer's Chat with author Professor Anthony Esolen was held on Friday, September 25, 2020, at 1:00 p.m. Eastern.  This Zoom event was recorded and will be available to view on our website and our YouTube channel soon.